The town of Westwood, Massachusetts implemented Meridia's TownVOTE electronic voting system into their most recent special town meeting, making it accurate, secure, and fast to register over 1,000 votes in a contentious vote to approve borrowing of $84,610,386 for a new school.
Town of Westwood opted to conduct their October 18th Special Town Meeting at a football stadium in an effort to comply with COVID-19 restrictions and to accommodate a crowd of over 1,000 residents. Because of the expected high attendance, they ordered 1,800 Meridia electronic voting keypads and professional on-site service staff to ensure a secure, fast, and more efficient voting procedure that would work in a large outdoor venue.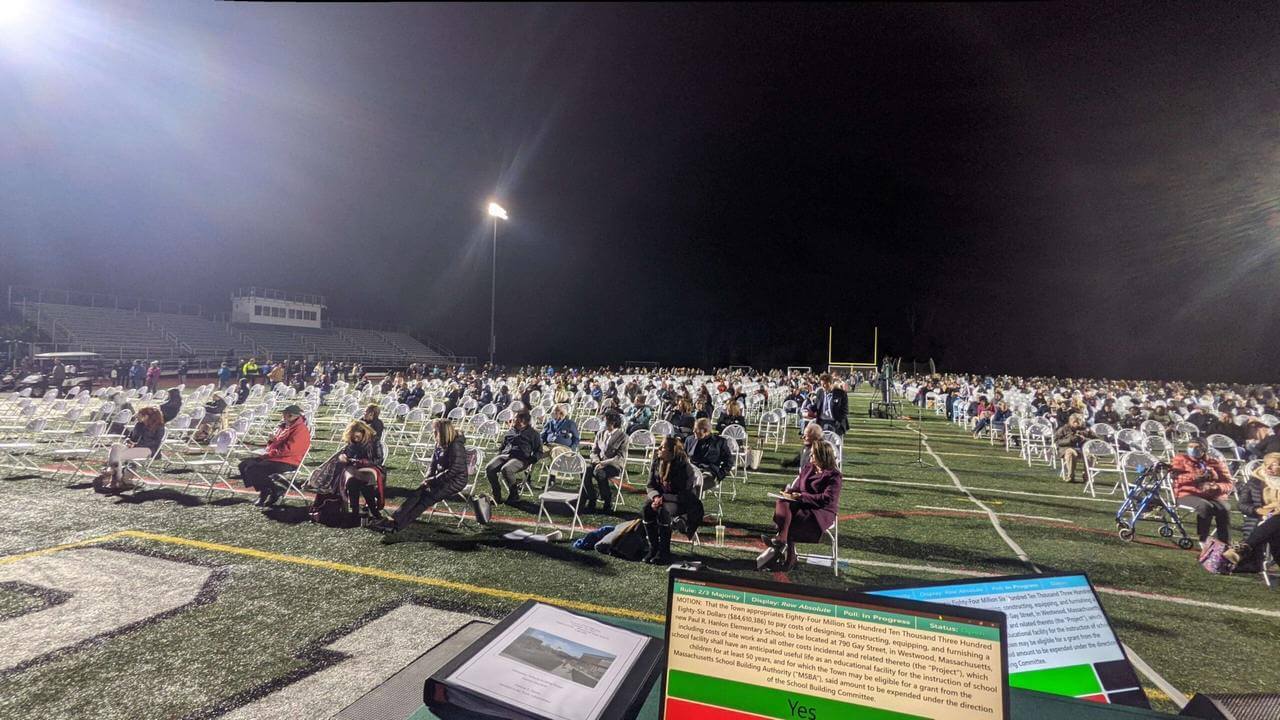 Meridia already implemented the TownVOTE software and dedicated voting clickers with over 30 Massachusetts towns and has a reputation of easy to use, reliable town meeting voting technology. Meridia "clickers" were an ideal fit for the meeting as they allowed for instant vote collecting and tabulation over a wide area. Westwood had experimented with several other electronic voting options before, but they ultimately chose Meridia's TownVOTE for this important Special Town Meeting.
The software enabled Westwood residents to vote anonymously and see the vote count in real-time. Since the meeting was taking place at a football stadium, and with over 1,000 in attendance, using a voice or hand vote wasn't feasible.
With TownVOTE, each vote was counted in seconds and at the Moderator's cue, a final tally of 1,026 was revealed quickly and accurately. The Motion passed with 2/3 Majority of 873 Yea and 153 Nay.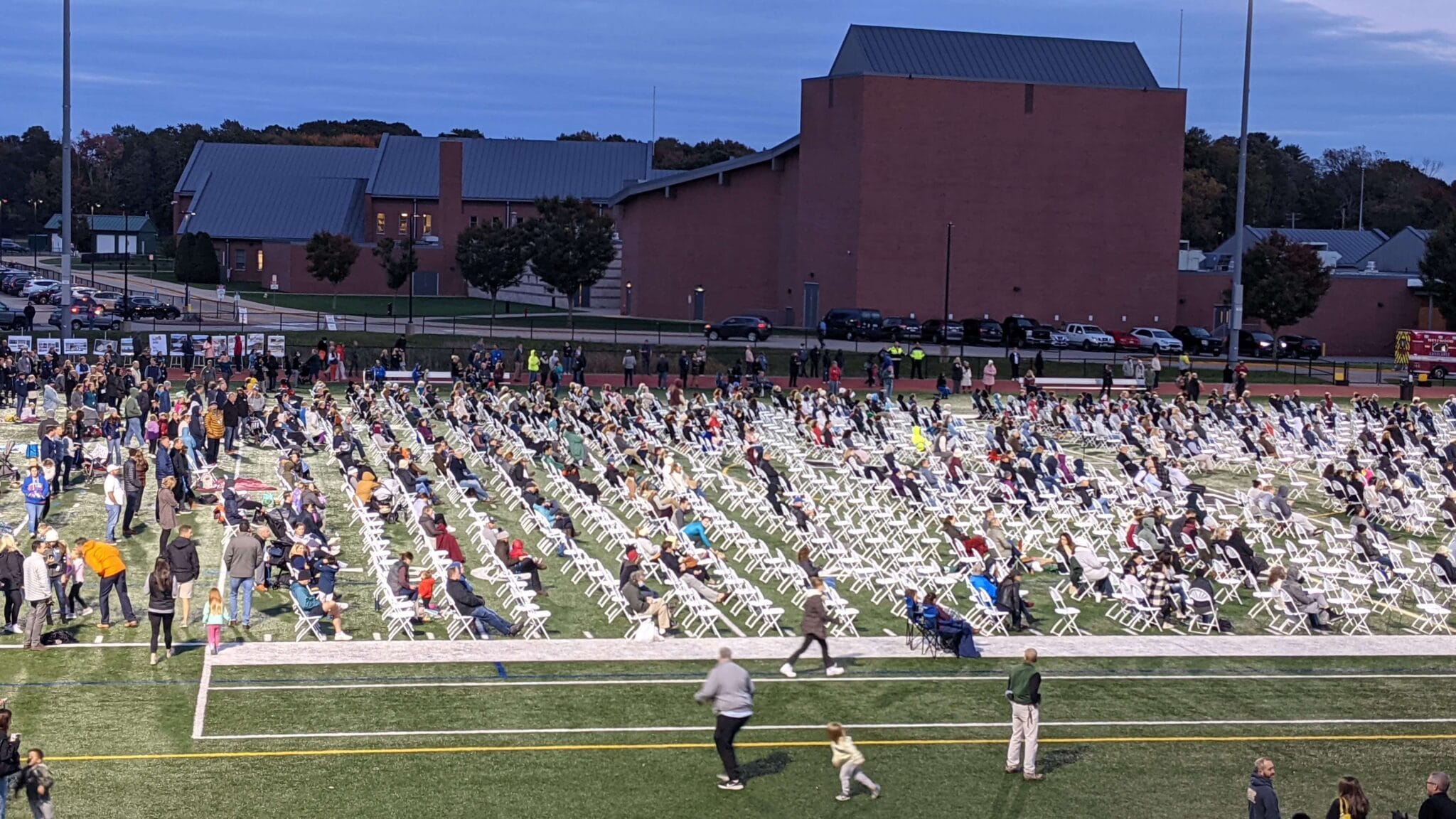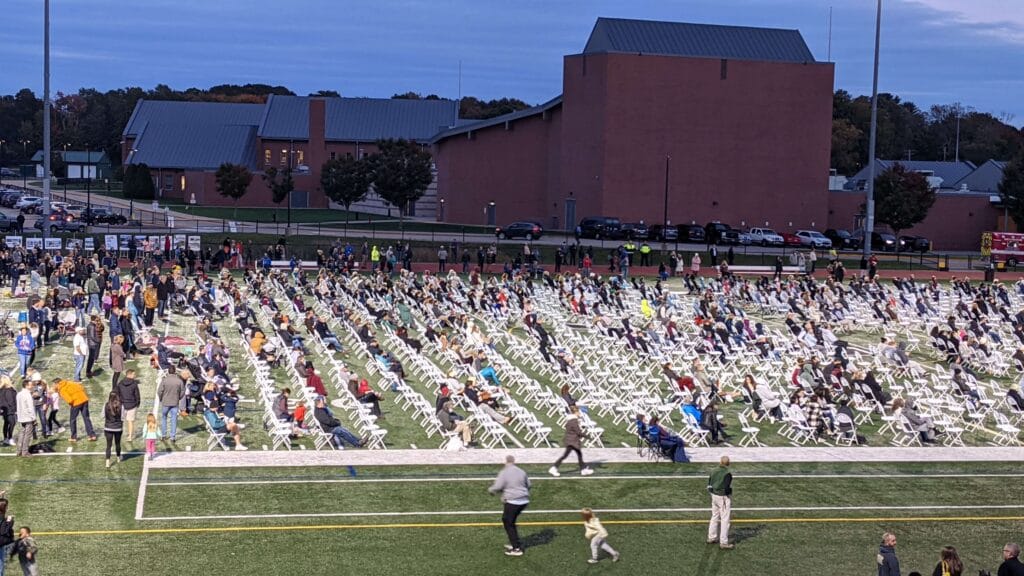 Now the residents have to approve the Motion again in their Special Town Election on October 26th and if they do, the new, modern school should be open for pupils and teachers in a few years.