Increase Learner Engagement
Assess Student Performance
Increase Content Retention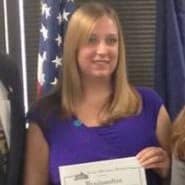 The keypads have been GREAT for engaging students! They love that they can see the answers in real time and it makes our discussions more engaging and interactive.
Alexandra Brooks
Prevention, Education, Training Coordinator
Domestic Violence Services of Southwestern Pennsylvania
Meridia has provided student response systems to America's schools since 1970. We continually work with instructors to make sure our technology is as simple as possible to use in a classroom environment. Our systems raise participation, boost knowledge retention, and increase positive student outcomes. All of our student clickers work with interactive white boards and are integrated into PowerPoint.
Student Response Systems ( SRS ) are a popular piece of classroom technology that allows learners to respond to questions asked by an instructor. A typical SRS system has 3 components:
Instructors add questions to their lessons and courses using Meridia's interactive polling apps. Learners use classroom clickers ( response devices ) to reply to those questions. The responses are transmitted in real time to the student response receiver, which communicates with the presentation software and displays the learner responses in a graphical format. After the lesson is complete, all of the student responses are available for documentation, analysis and assessment. Meridia's software completes the audience response kit and includes a powerful reporting engine that allows instructors to track attendance, participation and performance over time.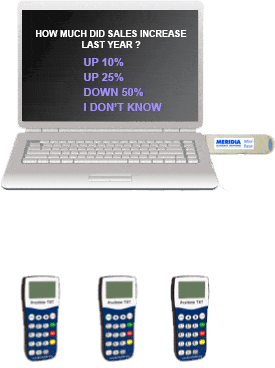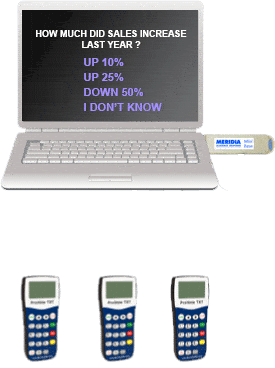 Benefits of Student Response Systems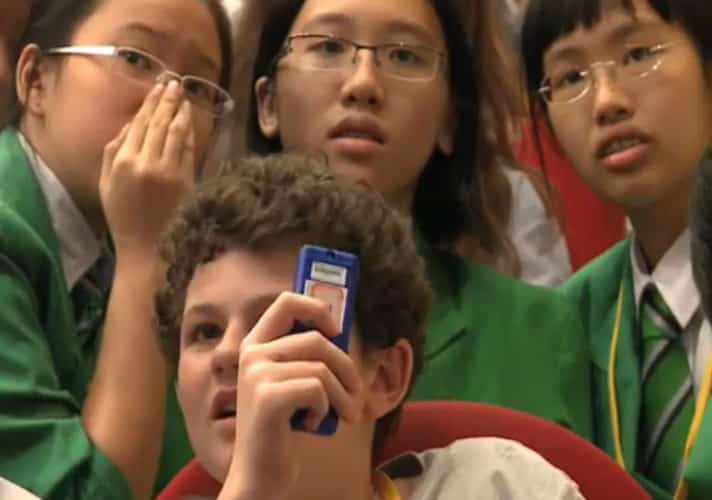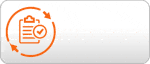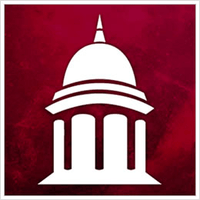 I love the Meridia clickers. You have a great product at a good price with great customer service – a rare combination these days.
Thomas Ticich
Professor of Chemistry
Centenary College of Louisiana
Classroom Performance Systems (CPS)
Classroom Performance System (CPS) is in essence technology facilitated by the wireless student clickers and the electronic polling software with the specific purpose of classroom performance assessment. CPS is an electronic instruction (e-instruction) system that collects the data and provides immediate, real-time results in front of the class, as well as in the post-class assessment.
The real-time method provides instant learning gap analysis and correction. With Classroom Performance System, the post-class evaluation becomes a smooth, automated process that can be tied directly to your LMS, if needed.
Lesson Creation & Private Storage
Lesson content can be created in PowerPoint and seamlessly integrated with interactive polling slides using our EZ-VOTE PowerPoint plugin. Teachers can utilize additional polling apps included with Meridia's EZ-VOTE Connect Suite to allow student interaction when instruction is delivered via video, when using Prezi, or over top of any other application or smart board. Meridia also offers mobile polling solutions for students who prefer to use iPad, laptops or Chromebooks in place of the student response keypads. Additionally, all lesson content and student response data can be centrally stored and managed within our CloudVOTE system.
Types of Classroom Clickers
Educators' goals and learner curriculum can vary from one institution to the next. To best match our technology from classroom to classroom, Meridia's student response systems include a variety of wireless voting keypads (clickers, or handhelds) to meet the specific environmental needs of the school or university they are deployed in. The main factors to determine a suitable clicker are:
Display Screen | Equipment Range | Battery Type and Life | Length of Warranty | Size and Weight | Single or Multi Digit Responses | Keypads vs Mobile Devices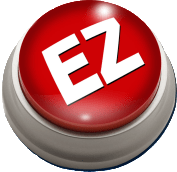 Interactive PowerPoint Presentation Software
Meridia's EZ-VOTE Connect Suite lets the educators poll directly in PowerPoint, or in a browser with Prezi, or Google Slides. We work tirelessly to ensure simplicity by eliminating steps and maximizing usability. We also have a variety of specific-use applications for fun classroom games, and mobile and tablet polling.
Student Evaluation & Assessment
Many teachers and trainers need their classroom performance system (CPS) to easily generate grades and analysis for their session. All of our software allows the response data to be visualized in Excel or exported as a CSV file for an easy import into an in-house content management (CMS) or learning management system (LMS). Reports range from general knowledge of the entire classroom, to individual results per question, as well as graded reports based on scoring criteria specified in the presentation.
To learn more about our report and analytics options go to Reports & Analytics page.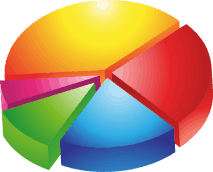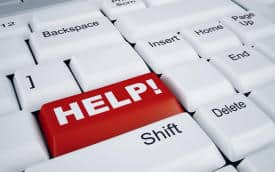 We're here to help! Meridia offers live training with every system along with phone and email support to answer any questions you may have along the way. Additionally, we have a variety of self-paced training videos, FAQ and an interactive knowledge base – all powered by our Online Learning Center. Let us train you and your team today.
To learn more about our Support Team go to our Training & Support page.