Audience Response System Keypads
Dedicated, Secure, Offline Devices
Vote Confirmation Display
No Batteries to Recharge
No Logins to Enter
Color-Coded Yes/No/Abstain Buttons
Customize the Membrane with Your Brand
EZ-VOTE Audience Response System
Software and Hardware you Actually Own. Forever.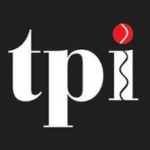 "I can't thank you enough for your terrific product and the great service behind it. Our event was perfect, just like you said it would be! You are a first class act. Thanks again!"
Elizabeth "Liz" O'Keefe, Technical Productions, Inc.
450-keypad gameshow rental
All Inclusive Audience Response System.
No Subscription. No Hidden Fees.
EZ-VOTE Audience Response System (ARS) is easy to use and supported by U.S.-based team. Each system comes with the EZ-VOTE Connect Suite, which includes polling apps for PowerPoint, Prezi, interactive team games, or video presentations to match your interactivity needs. You can use dedicated clickers, mobile devices, or both (hybrid) in your business meetings.
We offer 2 distinct types of clicker options to match the needs of the business meeting, training, education, and live other events. Our keypads communicate via a secure, closed-circuit, proprietary radio frequency technology, and do not require Internet connectivity.
You can easily buy more keypads after the initial purchase. Multiple kits can be combined into a single, bigger one, or they can be programmed to work independently, even when they're in the classroom next door. We deliver our systems completely programmed and configured to your specification.
All of the EZ-VOTE systems include free support and training provided by our U.S. staff. Additionally, once you buy a system, it is yours to own. There are no annual fees/subscriptions for the hardware to work. You and everyone else who needs to install the software can do it any number of times, on any number of computers. We want everyone to interact with their audience!
Electronic Voting Devices
Pick a Response Device and Request a Quote
Some call them clickers, keypads, remotes and even "wands", but in the hand of your constituents, trainees or audience in general, they are powerful tools to make their voices and opinions heard, and votes counted.
Frequently Asked Questions
How many keypads can I buy?
Our smallest kits are sold in quantities of 20 keypads. Each kit contains a base receiver (USB "stick"), carrying case, and 1 year of unlimited support & training, and CloudVOTE mobile and hybrid polling.
You can buy any number of additional keypads. Each "stick" receiver can handle up to 400 keypads. If you need more than 400 keypads, simply purchase another base receiver and plug it in along with the first one (additional configuration may be necessary).
Alternatively, you can purchase the larger, longer-range "EXTended Range" base receiver that can handle up to 2,000 clickers.
How many receivers do I need to buy?
One receiver per kit/system. Each "stick" receiver can handle up to 400 keypads. Each "EXTended Range" receiver can handle up to 2,000 keypads. You'll need a new/additional base receiver if you want to create a second kit/group of clickers and use them concurrently with the first kit, or have it available as a backup.
Can I use interactive slides within my old PowerPoints?
Yes. EZ-VOTE Connect software does not interfere with your non-polling (non-interactive) slides. You can create a presentation made entirely of polling slides, or you can insert the polling slides in between the regular content slides.
Can I combine different types of keypads?
There are limitations. Only certain keypads can be combined and work together. There are number of technical reasons for this, but you also have to consider:
different number of voting buttons
different styles of displays
different voting capabilities
For example, since our ProVOTE Classic keypad has been retired, the replacement EZ-VOTE HD keypad was designed to work together with the older systems.
On the other hand, EZ-VOTE HD and EZ-VOTE 5 keypads may have the same single-digit display, but they don't have the same number of voting buttons.
Similarly, while EZ-VOTE HD and EZ-VOTE 10 both have 10 voting buttons, they have very different styles of display and therefore their voting capabilities are different, too.
[COVID-19] How can I accommodate a socially-distanced meeting at a large venue?
With the Extended-Range Base Receiver (pictured), you can cover a larger area than with the 'stick' base due to the two active antennas and the ability to boost the signal far and wide.
See how Town of Leicester, MA did it in a 80,000 square-foot facility.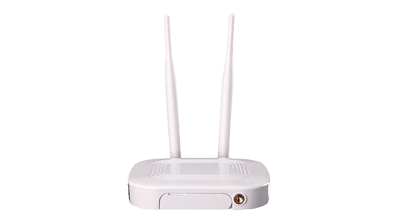 [COVID-19] Can I split my attendees into different areas to be socially-distanced?
Yes.
The system allows for multiple receivers to be connected at the same time, provided that they're configured to not interfere with each other (we can help with that).
Upon request, we can provide a reference for Town of Stow, MA where one group of voters were inside a gym/cafeteria and another group was under a tent on a baseball field.
How can the clicker systems be configured?
There are a two options to configure the clickers and base receivers:
Fixed Match Mode
Free Match Mode
Think about it as:
Two rooms and clickers on the same hallway (Fixed Match)
Two rooms and clickers in different buildings/towns (Free Match)
Matching clickers to a specific base (Fixed Match) ensures that the votes from Clicker Group 1 are only registered with Base A and votes from Clicker Group 2 are only registered with Base B, no matter how close they are to each other.
You can still combine the two systems and create large group if you connect both bases to the computer. Keypads must be numbered in sequential order for this to work correctly.
Free Match configuration allows you freely add more keypads to the existing group as long as they are numbered in sequential order and you can use any keypad with any base in Free Match mode.
You should never operate two systems in Free Match mode next to each other (within the range) as you will have no control over whether votes are registered with Base A or Base B.
Is the voting secure?
Yes. We provide a proprietary system. Communication between the keypads and the receiver (base) is secured by:
Proprietary protocol
Limited distance/range
Redundant data integrity checks
More on security and architecture can be found on our Downloads page, or you can download the Wireless Protocol Security Statement (PDF) below.

Wireless Protocol Security Statement
Can I use the clickers in different rooms?
Yes. You can configure different base receivers to work with different groups of keypads so that they don't interfere with each other.
If you need to use two rooms (e.g., overflow space) with a single group of keypads, you must use the "EXTended Range" receiver and a few extra parts that connect to it, so that you can cover the main room, as well as the additional space with a single receiver and extended antenna.
What type of voting functions do the clickers have?
Almost limitless.
Depending on the software you use, you can conduct a business meeting (e.g., town/city council meeting, town meeting, or board meeting) with just Yes/No/Abstain options, or you can create fully interactive slides in PowerPoint with questions where the participants can answer "All that apply", "Select top three" options, Ranking, Rating, and even Comparison and Data Filtering slides.
Remember, all the software is free and variety of interactive apps are included in the EZ-VOTE Connect Suite.
Does the keypad confirm the vote back to the voter?
Yes.
Each clicker has a 'vote confirmation display' that shows HOW you voted, and THAT your vote has been counted.
If you press 1, a "1" will show on the keypad's screen, followed by "OK" when the vote has been confirmed by the base receiver.
Check out the Keypad Display Notifications article in our Knowledge Base.
What voting results display options do the clickers support?
All of them.
Every clicker works with every voting app included in the EZ-VOTE Connect Suite.
In PowerPoint, you can see graphs (3 types) when the vote is closed, while in TownVOTE (our Voting & Elections app), you will see the motion/resolution being voted on, plus the Yes/No/Abs and Total vote counts. Optionally, you can also show HOW each voter voted and if you choose to identify them, show their names as well.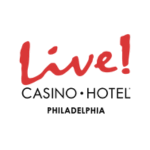 "Loved working with Meridia! They were always super responsive and cooperative and very quick to help whenever needed. We used their technology to create interactive and fun games at work that were very well received by our guests!!"
Sally Abdelmessih, Special Events Coordinator
Live! Casino & Hotel Philadelphia
300-keypad owner

Trent Miner
Wood County
,
"We were referred to you from the County Clerk at Chippewa County, who loved your system. We were deciding to upgrade our current system, but the cost of the upgrade was in upwards of $10,000 and then a $3,600/year licensing fee beyond that. I just wanted to count votes. The Meridia system is a nice, standalone system. All my county board supervisors like it a lot. It's much easier for them. Most of the members are elderly, and beyond, so ease of use is HUGE for us!"
20-keypad board voting system
Andy Bauer
Chippewa County, WI
,
"It has been simple for the board members to use and a few of the enhancements that have been made over the past couple years has made it easier to see the info on the screen."
25-keypad board voting system
Andria Farrand
Taylor County, WI
,
"I got great feedback from several of the County Board Supervisors that loved it!  Everyone voted their opinion instead of following along with others. We used a manual process for a roll call vote before; I would call the name and they would vote. I'm very pleased with the TownVOTE system and it will only get easier to use from here."
20-keypad board voting system
Mark Santore
Moravian Church Northern Province
,
"Our electronic voting went very smoothly, with fast and accurate results, and our delegates had no problems using the keypads. We were able to shave a full day off of our Synod schedule by using the Meridia voting system."
250-keypad rental system
Whitney Zambrano
Snoqualmie Indian Tribe
"One of the benefits of the voting system is the quick results, this has really saved us a lot of time during our meetings. The 'old ways' – not very long ago – included counting votes by hand and misunderstanding the motion language. Now, being able to project the motion language and get the instant results has been a great asset during our meetings!"
Owner of a 500-keypad system
Ellen Agro
Town of Mendon
,
"The biggest benefit from having this system is I feel we are getting a true vote every time now. People are not afraid of their neighbor seeing or hearing how they voted. We do use it for every article, which saves a lot of time. No more queuing up to cast a secret ballot! I love that results are immediate and the audience sees them in real time."
Owner of a 400-keypad system
Laura Schwall
Town of Rehoboth
,
"Meridia's clickers definitely take the stress out of any meeting…small or large. The voting devices have saved the Town of Rehoboth multiple night sessions of Town Meeting and no one can complain about or challenge the votes; it is what it is, the voter's voice was heard in a matter of seconds!"
Owner of a 2,000-keypad system
Daniel Chaves
N.C. Conference of the Pentecostal Holiness Church
"The main factor was how quickly it was to get the results of each vote since it was done electronically. This was the first time doing it in that manner so instead of taking two full days going past 6pm, we were done in one day before 5. That was definitely something everyone appreciated. People felt confident about the results and the devices were easy to use. We did some test runs at the beginning to get everyone comfortable with the system and it was overall very successful."
Rental of a 550-keypad system
Joseph Pessimato
Town of Wenham
,
"The use of Electronic voting at the Annual Town Meeting was largely uncharted territory for the Town of Wenham. Due to this and voting articles that were expected to be contested, residents and staff alike couldn't help but be nervous. However, Meridia staff was extremely helpful and patient with any questions asked. Furthermore, their on-site technician was there the day of the Meeting to help walk us through the whole procedure. This led to an extremely smooth Town Meeting which went off without a hitch. Anyone looking to use electronic voting both in the public and private sector should heavily consider Meridia."
Owner of a 700-keypad system
Craig McFadden
FAA Managers Association
,
The software is very easy to use and the support after the sale is beyond belief. Tech Support took the time after resolving my issue to maximize my use of the software by providing an impromptu tour and setup of the voting application, gave me several suggestions to optimize its performance. On another occasion, when I left a voicemail on the Support line at 6:30am, I received a callback in 5 minutes and they calmly walked me through the solution to my problem.
If you go with Meridia in your next audience response/electronic voting purchase, you will get a product that works and support that is the best I've ever worked with.
Owner of a 40-keypad system
Laurie Stockley
Town of Warren
,
Just wanted you to know that everything went great! Thank you so much for your help these past few days. 32 articles and it was done in 1 hour! 😀 I never dreamed I'd be home for Monday night football, but I'm not complaining!
Owner of a 300-keypad system
Colleen Gross
Eastern Regional Conference - Churches of God
,
Today was an absolute dream! We had 30 nominees and had to pick 27 of them using the clickers. What normally takes hours on paper, took 45 minutes with the clickers!  We can't thank you enough!
Rental Client - 350 Clickers
Liana Glavin
Adams County, WI
,
Your voting system was such a joy to use. Compared to the 'old ways', it was much less stress for me, much quicker for the voters, and I love the comprehensive reporting!
Owner of a 20-keypad system
R. Christopher Brittain
Town of Lee
,
We are a representative government, so we show how each representative voted instantly after the vote was closed, which saves a lot of time manually counting each vote. We also no longer have to vote for "Yea" and "Nay" separately. Our constituents like that they can see (in-person or over Zoom/broadcast) how their rep voted and whether they represent them well.
Owner of a 400-keypad system
Hedi Mueller
City of Wellington
,
Ever since Meridia's TownVOTE voting system replaced the hand and voice votes, when we livestream our business meeting, it makes it easy for councilors, staff and any members of the public to see and understand exactly how a councilor has voted and exactly what they are voting on. It adds so much clarity to the meetings, and it saves a lot of time over any voting confusion. The audience is especially pleased about the added accessibility features.
Owner of a 20-keypad system
Paul C. Smith
NH House of Representatives
,
Meridia clickers are easy to use, and their software can be operated effectively. We export the data and make it work with our proprietary software back at the State House. Meridia's pricing, training, and support are wonderful, and I am glad to have worked with them.
Owner of a 500-keypad system
Nancy Locke
U.S. House of Representatives
,
The use of an electronic voting system helps us process the full markup votes among the 50+ members — accurately — in less than two minutes. By comparison, it used to take us 10 minutes to vote on a single item.
Owner of a 100-keypad system
Jennifer West
Town of Kentville
,
TownVOTE has been great!  We needed something straightforward and simple for a single purpose and this was it!  Support was been great and we haven't needed to even change a battery in three years!
Owner of a 20-keypad system
Daymian Bartek
Town of Rutland
,
We could not be more happy with the purchase of our new Meridia software and keypads. We needed something fast and reliable for our first ever outdoor Town Meeting. Every step of the process with Meridia was exceptional. From the set up, to the customer service, to the product itself was so easy and user friendly! I would absolutely recommend Meridia.
Owner of a 500-keypad EZ-VOTE 5 system
John Galotta
United States Conference Of Catholic Bishops
,
The Catholic Bishops gather once a year to unify, coordinate, encourage, promote and carry on Catholic activities in the United States; to organize and conduct religious, charitable and social welfare work at home and abroad; to aid in education; to care for immigrants; and generally to enter into and promote by education, publication and direction the objects of its being. During this conference we use the Meridia electronic voting system to vote on key issues affecting the church in addition to position elections.
3-year rental customer (600-keypad annual election)
Erin Bakemeyer
Kiwanis International
,
Meridia's electronic voting technology has been used during our annual election since 2008. The system is reliable, fast, and auditable. Our election ranges from 3,000 – 5,000 attendees and the voting technology routinely collects each and every vote, while also allowing us to restrict certain blocks of the audience when they are not allowed to participate.
5-year rental customer(2,000 to 4,500-keypad annual election)
Joyce Peterson
The National Auctioneers Association
,
The NAA has used the Meridia electronic election system for the past three years of our annual election of our Board of Directors. The validity of the election results is critical to both the NAA staff and to our members and your system has never failed us. Your voting system has allowed us to streamline our election process and reduce the timing of our business meeting which has always been a struggle, especially when faced with a run-off situation of an open position.
3-year rental customer (500-keypad annual election)
Kelly J. Cote
Town of Uxbridge, MA
,
I purchased Meridia's EZ-VOTE system and used it at our Fall Town Hall Meeting.  It went very well.  Everyone there loved it!  I didn't receive one complaint.  I have given Meridia's information out to several other communities and would highly recommend their system for any live voting event.
Owner of a 1,000-keypad EZ-VOTE 5 system
Ashlee Findlay
Alpha Omicron Pi
,
The clickers we bought are so helpful when it comes to voting during our meeting. Meridia Support has been super helpful with any questions that I have had and has helped get me the new updated version of the software.
Owner of a 100-keypad EZ-VOTE 5 system
Chelsea Gitzen
Savannah River Site Citizens Advisory Board
,
The Meridia EZ-VOTE system is excellent. Our board members are regularly bragging to other sites who still use raised hand tallies.
Owner of a 50-keypad EZ-VOTE 10 system
Case Studies: How Others Use Audience Response Systems
Large-Scale Opinion Gathering
Catholic Diocese of Pittsburgh
See how Catholic Diocese of Pittsburgh conducted a large-scale vitality and cause-and-effect research across their 188 parishes and 600,000 parishioners.
Corporate Training
ConEd Learning Center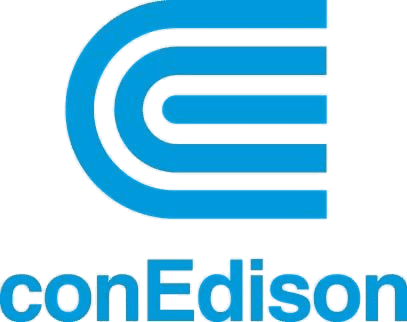 Instructors at ConEd Learning Center use a classroom response system (CRS) to learn what students know coming into a class, and test what they're taking away after completing it.
Customizable Look & Function
You can customize the keypad membrane to match your branding, personal taste, or specific function.
For example, if you're only going to use the clickers for Yes/No/Abstain voting at a business meeting, you may want to streamline the keypad voting operations by covering up the rest of the buttons, like towns in New England do.
Or you can design a keypad membrane worthy of your brand, like Yale CELI, Live! Casino & Hotel and others have done.
Click here or the button below to see a small gallery of samples, learn more about this service and contact us for a quote.
All of our systems come with live instructor-led training, 24/7 access to our knowledge base, knowledgeable support, modern software and keypad carrying cases for convenience and storage. It is truly a plug-and-play tool: unpack the clickers, plug in the USB receiver, download the software and you're ready to go.
Our EZ-VOTE Connect polling software does not need internet connection, or ongoing subscription. Once activated (you'll need internet connection this one time, but you can disconnect forever after that), it will never stop working with your hardware, no matter how many base receivers or clickers you have.
Can I Use Mobile Devices?
Each of the hardware systems we sell comes with 1 year of free mobile polling via our CloudVOTE service. CloudVOTE lets you use phones, tablets, and computers to respond to questions in conjunction with, or in lieu of dedicated audience response clickers. If you are looking to only use mobile devices as a replacement for dedicated response systems, simply visit our mobile service www.cloudvote.com and subscribe to a monthly or yearly plan.