Downloads for Your Audience Response System
Whether you're looking for an old polling program you bought five years ago, or a cool sound to go with your countdown clock, we have it here. And while you're here, get the documentation, instruction cards, or just study up on the requirements of the software we offer.
Looking for the new EZ-VOTE Connect download?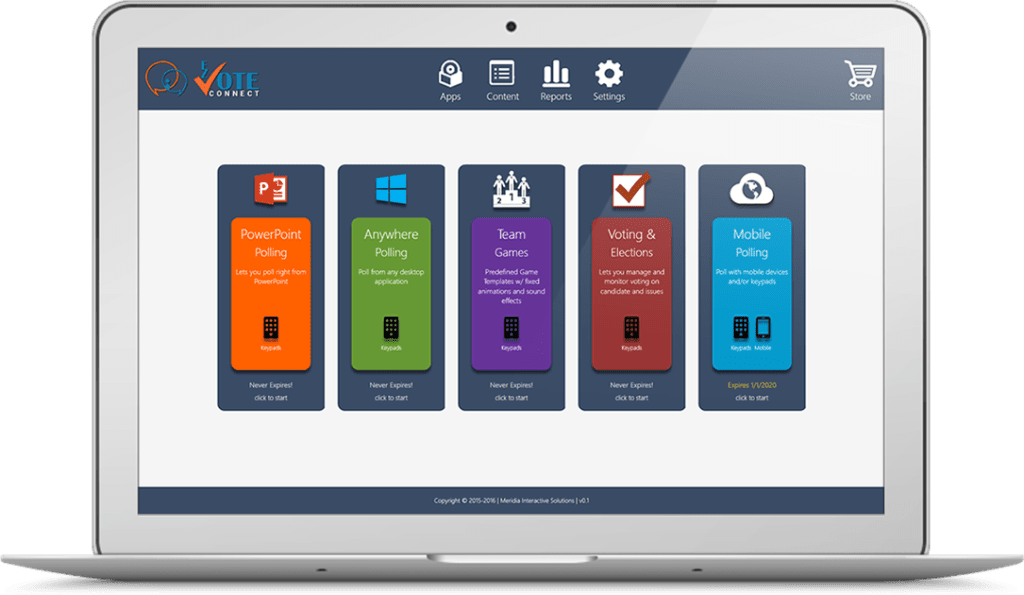 We no longer support the Legacy software and cannot provide new license activations. If you still have the old license, you can freely transfer it to a new machine. Learn more in this article's "Pre-2017 EZ-VOTE 2 License Activation" section in our Knowledge Base.
Below you will find a short list of useful information, PDF and PP Slideshow downloads. Head over to our Knowledge Base for more extensive database of information, helpful articles and downloadable content.