Electronic Voting Systems
Replace Hand, Voice and Paper Voting
Automate Counting (And Recounting) 2/3 and Other Majority Votes
Ensure Privacy and Anonymity of the Vote
Speed Up Vote Collection & Reporting
Accommodate Online, In-Person and Hybrid Voting
Enforce Bylaws, Election Regulations, FOIA Compliance
Have a Live, Real-Time Vote, or Make it Open-Ended/Self-Paced
COVID-19 National Emergency and Public Health Emergency has been cancelled on May 11, 2023.
Meridia still recommends that you use Visual Vote Confirmation as a best practice in secure electronic voting.
Thank you for working with us so diligently over the last three years to make things work even in the most difficult of environments.
Electronic Voting Systems
Meridia has supplied America with electronic voting systems for over 50 years. Since 1970, our technology has assisted groups big and small reach consensus on critical issues. Our voting devices are simple, secure, and reliable. Our voting software is intuitive, flexible, and easy to use.
America's two largest legislative bodies – the U.S. House of Representatives (who helped design the system) and The New Hampshire House of Representatives are using the Meridia electronic voting system for their legislative voting.
Official Electronic Voting System for U.S. House of Representatives
"The use of an electronic voting system helps us process the full markup votes among the 50+ members — accurately — in less than two minutes. By comparison, it used to take us 10 minutes to vote on a single item."
-– Nancy Locke, Chief Clerk at Committee on Natural Resources
Our TownVOTE software has a variety of display options.
It is a digital voting software that was designed around the idea of visual vote confirmation (voting grid) which allows for maximum transparency and vote confidence. Results can be shown in real time or suppressed to prevent herd mentality (hide the vote values and subtotals until the vote is closed).
Who Uses Electronic Voting Systems
New England Town Meetings
Town and city councils and governments use electronic voting systems in their open and representative town meetings to speed up the legislative voting process, enable transparency, privacy and anonymity of the vote and create a permanent voting record.
Town, City & County Governments
Small and medium representative governments across the U.S. and the world have embraced the municipal meeting voting system in their legislative meetings. Meet over Zoom or Teams or have a hybrid in-person and virtual meeting; we have a solution that just works, is secure, and intuitive.
Church & Religious Convention Voting
Homeowner Associations & Co-Ops
Student Government, Sorority/Fraternity Voting
Student governments need to vote to make decisions that affect hundreds, if not thousands of students on the campus. Learn more about how your school senate can benefit from an electronic voting system.
Charity and Other Conventions
See how Kiwanis saved $40,000 in one day by shortening the time they needed to vote at their annual meeting. Do you manage voting at a charitable membership organization and need help? Fill out the Get Quote form above.
Indigenous governance may be hard. The peoples of the numerous tribes that exist in the US and elsewhere need to know that their leaders have their back. They use electronic voting systems to get things done quickly and efficiently.
Team & Sports Club Voting
See How Others Use the Voting System
All around the world, from Wellington, New Zealand to Greenwich, Connecticut, small and medium governments are using electronic voting to conduct their city, town, and county council session votes.
Meeting & Voting Security
Everyone involved in a business meeting wants the voting to be secure, accountable and accurate. Meridia provides a highly-secure system that works completely offline and can be configured to your needs, thus it cannot be accessed from the outside and can accommodate your specific event.
Visit our Electronic Voting Security page for full details. Here are a few highlights on how our system protects its integrity.
How Meridia Secures the Vote
Proprietary Radio Frequency (RF) protocol with multiple layers of security checks, like detection of channel interference.

The close-circuit system and relatively short range means that only the people in the immediate vicinity of the system can vote.

You can ask that we ship the system so that only specific keypads can work with the pre-configured base receiver (antenna).

Lost clicker can be prevented from voting by removing it from the (required) participant list.

The software allows for keypads to be assigned to individuals, while still keeping the vote results anonymous.

Many voting screen configuration options, including Vote Confirmation Grid, Anonymous - No Grid, and combination thereof.
Case Studies: How Others Use Electronic Voting Systems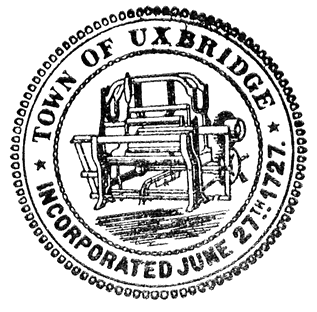 Learn about how an electronic voting system helps Town of Uxbridge in Massachusetts speed up the town meeting processes without trampling on citizens sensitivities.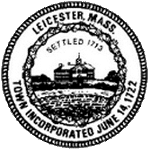 Town of Leicester has been using an electronic voting system to help their constituents get their business done in private, secure voting session.
Episcopal Diocese of Pennsylvania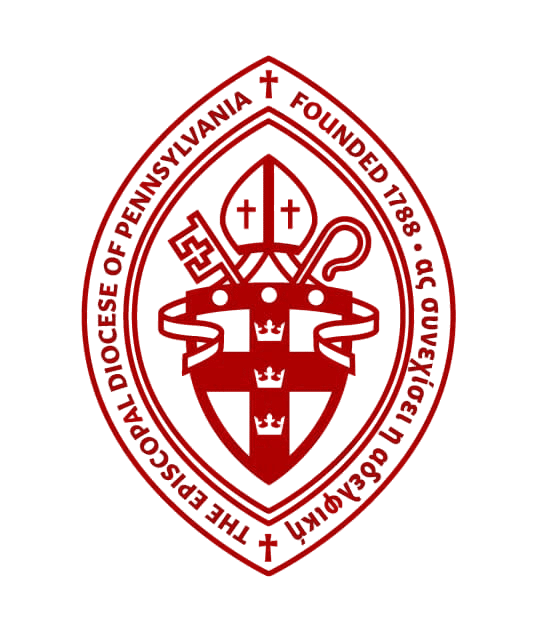 An audience response system enables the Episcopal Diocese of Pennsylvania to vote on annual meeting measures in a fraction of the time the scantron systems used to take.
Catholic Diocese of Pittsburgh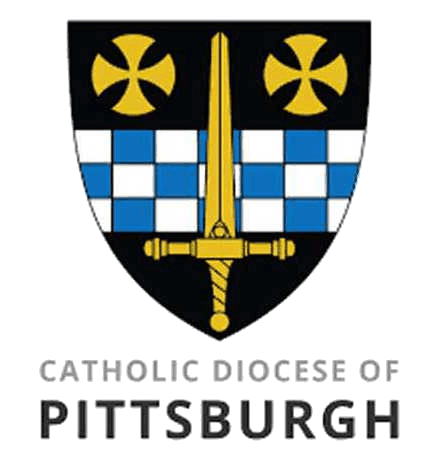 Catholic Diocese of Pittsburgh used Meridia electronic voting system to gather feedback from their constituents using 7,000  clickers across 329 interactive presentations in 8 weeks.
Jason North
Seventh-Day Adventist Church Southwest Region
,
"Utilizing Meridia voting systems was one of the best decision we have made. We were accustomed to voting by paper ballots which had its challenges both with time and anonymity. The electronic voting system cut down our voting time greatly, provided voters anonymity, and was very cost effective. The service Meridia provided was amazing and very professional. I highly recommend the use of this company for you voting needs."
500-keypad rental client
John Miller
Town of Mashpee, MA
,
"Hand counts are tedious and prone to errors. Voice votes are even riskier. Our citizens are praising the change and appreciate the accuracy, speed, and voter privacy at our town meetings."
800-keypad owner
Trent Miner
Wood County
,
"We were referred to you from the County Clerk at Chippewa County, who loved your system. We were deciding to upgrade our current system, but the cost of the upgrade was in upwards of $10,000 and then a $3,600/year licensing fee beyond that. I just wanted to count votes. The Meridia system is a nice, standalone system. All my county board supervisors like it a lot. It's much easier for them. Most of the members are elderly, and beyond, so ease of use is HUGE for us!"
20-keypad board voting system
Andy Bauer
Chippewa County, WI
,
"It has been simple for the board members to use and a few of the enhancements that have been made over the past couple years has made it easier to see the info on the screen."
25-keypad board voting system
Andria Farrand
Taylor County, WI
,
"I got great feedback from several of the County Board Supervisors that loved it!  Everyone voted their opinion instead of following along with others. We used a manual process for a roll call vote before; I would call the name and they would vote. I'm very pleased with the TownVOTE system and it will only get easier to use from here."
20-keypad board voting system
Mark Santore
Moravian Church Northern Province
,
"Our electronic voting went very smoothly, with fast and accurate results, and our delegates had no problems using the keypads. We were able to shave a full day off of our Synod schedule by using the Meridia voting system."
250-keypad rental system
Whitney Zambrano
Snoqualmie Indian Tribe
"One of the benefits of the voting system is the quick results, this has really saved us a lot of time during our meetings. The 'old ways' – not very long ago – included counting votes by hand and misunderstanding the motion language. Now, being able to project the motion language and get the instant results has been a great asset during our meetings!"
Owner of a 500-keypad system
Ellen Agro
Town of Mendon
,
"The biggest benefit from having this system is I feel we are getting a true vote every time now. People are not afraid of their neighbor seeing or hearing how they voted. We do use it for every article, which saves a lot of time. No more queuing up to cast a secret ballot! I love that results are immediate and the audience sees them in real time."
Owner of a 400-keypad system
Daniel Chaves
N.C. Conference of the Pentecostal Holiness Church
"The main factor was how quickly it was to get the results of each vote since it was done electronically. This was the first time doing it in that manner so instead of taking two full days going past 6pm, we were done in one day before 5. That was definitely something everyone appreciated. People felt confident about the results and the devices were easy to use. We did some test runs at the beginning to get everyone comfortable with the system and it was overall very successful."
Rental of a 550-keypad system
Craig McFadden
FAA Managers Association
,
The software is very easy to use and the support after the sale is beyond belief. Tech Support took the time after resolving my issue to maximize my use of the software by providing an impromptu tour and setup of the voting application, gave me several suggestions to optimize its performance. On another occasion, when I left a voicemail on the Support line at 6:30am, I received a callback in 5 minutes and they calmly walked me through the solution to my problem.
If you go with Meridia in your next audience response/electronic voting purchase, you will get a product that works and support that is the best I've ever worked with.
Owner of a 40-keypad system
Colleen Gross
Eastern Regional Conference - Churches of God
,
Today was an absolute dream! We had 30 nominees and had to pick 27 of them using the clickers. What normally takes hours on paper, took 45 minutes with the clickers!  We can't thank you enough!
Rental Client - 350 Clickers
Liana Glavin
Adams County, WI
,
Your voting system was such a joy to use. Compared to the 'old ways', it was much less stress for me, much quicker for the voters, and I love the comprehensive reporting!
Owner of a 20-keypad system
R. Christopher Brittain
Town of Lee
,
We are a representative government, so we show how each representative voted instantly after the vote was closed, which saves a lot of time manually counting each vote. We also no longer have to vote for "Yea" and "Nay" separately. Our constituents like that they can see (in-person or over Zoom/broadcast) how their rep voted and whether they represent them well.
Owner of a 400-keypad system
Hedi Mueller
City of Wellington
,
Ever since Meridia's TownVOTE voting system replaced the hand and voice votes, when we livestream our business meeting, it makes it easy for councilors, staff and any members of the public to see and understand exactly how a councilor has voted and exactly what they are voting on. It adds so much clarity to the meetings, and it saves a lot of time over any voting confusion. The audience is especially pleased about the added accessibility features.
Owner of a 20-keypad system
Paul C. Smith
NH House of Representatives
,
Meridia clickers are easy to use, and their software can be operated effectively. We export the data and make it work with our proprietary software back at the State House. Meridia's pricing, training, and support are wonderful, and I am glad to have worked with them.
Owner of a 500-keypad system
Nancy Locke
U.S. House of Representatives
,
The use of an electronic voting system helps us process the full markup votes among the 50+ members — accurately — in less than two minutes. By comparison, it used to take us 10 minutes to vote on a single item.
Owner of a 100-keypad system
Jennifer West
Town of Kentville
,
TownVOTE has been great!  We needed something straightforward and simple for a single purpose and this was it!  Support was been great and we haven't needed to even change a battery in three years!
Owner of a 20-keypad system
John Galotta
United States Conference Of Catholic Bishops
,
The Catholic Bishops gather once a year to unify, coordinate, encourage, promote and carry on Catholic activities in the United States; to organize and conduct religious, charitable and social welfare work at home and abroad; to aid in education; to care for immigrants; and generally to enter into and promote by education, publication and direction the objects of its being. During this conference we use the Meridia electronic voting system to vote on key issues affecting the church in addition to position elections.
3-year rental customer (600-keypad annual election)
Erin Bakemeyer
Kiwanis International
,
Meridia's electronic voting technology has been used during our annual election since 2008. The system is reliable, fast, and auditable. Our election ranges from 3,000 – 5,000 attendees and the voting technology routinely collects each and every vote, while also allowing us to restrict certain blocks of the audience when they are not allowed to participate.
5-year rental customer(2,000 to 4,500-keypad annual election)
Joyce Peterson
The National Auctioneers Association
,
The NAA has used the Meridia electronic election system for the past three years of our annual election of our Board of Directors. The validity of the election results is critical to both the NAA staff and to our members and your system has never failed us. Your voting system has allowed us to streamline our election process and reduce the timing of our business meeting which has always been a struggle, especially when faced with a run-off situation of an open position.
3-year rental customer (500-keypad annual election)
Kelly J. Cote
Town of Uxbridge, MA
,
I purchased Meridia's EZ-VOTE system and used it at our Fall Town Hall Meeting.  It went very well.  Everyone there loved it!  I didn't receive one complaint.  I have given Meridia's information out to several other communities and would highly recommend their system for any live voting event.
Owner of a 1,000-keypad EZ-VOTE 5 system
Ashlee Findlay
Alpha Omicron Pi
,
The clickers we bought are so helpful when it comes to voting during our meeting. Meridia Support has been super helpful with any questions that I have had and has helped get me the new updated version of the software.
Owner of a 100-keypad EZ-VOTE 5 system
Chelsea Gitzen
Savannah River Site Citizens Advisory Board
,
The Meridia EZ-VOTE system is excellent. Our board members are regularly bragging to other sites who still use raised hand tallies.
Owner of a 50-keypad EZ-VOTE 10 system
Dedicated Polling Devices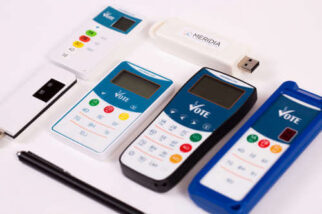 Radio Frequency (RF) keypads offer what the internet-based voting options can't – they work independently, as a closed-loop system using a proprietary communications protocol to ensure security and integrity of the votes. This option requires a purchase of the dedicated "voting clickers."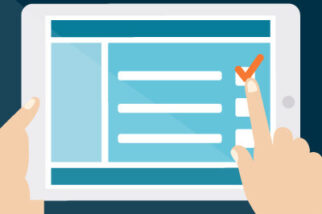 Using iPads at your event, or from their own mobile devices or computers at home, your participants can go through the entire session, along with voting questions at their own pace. This option is relatively inexpensive, as the participants are using their own devices to vote.
Online Voting & Elections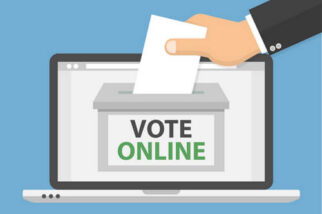 With CloudVOTE online voting system, you can specify a list of participants who can vote and require them to log into the voting session prior to answering any of the questions. The so-called "Bring Your Own Device" (BYOD) system allows you to avoid the expense of purchasing/renting dedicated electronic voting system.