Multi Site & Remote Polling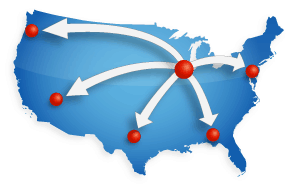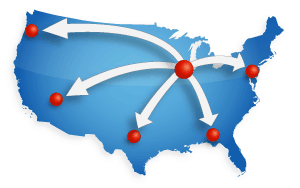 Connect Multiple Locations
Cut Cost & Travel Time
Access Content from Anywhere
Push Content to Devices
Enable Distance Learning
Eliminate Setup Time & Cost
Eliminate the expenses of the dedicated on-site group response specialist. In an easy, two-step setup process you will connect to the session and we'll stand by to take care of the rest. No need to learn anything new, simply distribute the keypads, or use your mobile devices to vote and run your meeting as usual.
Connect with your audiences in multiple venues and ask them for their feedback. Meridia's audience response services are simple to set up by yourself and allow participants across the country and continents to become one powerful voice.
Add instant interactivity to dinner meetings, small group seminars, medical presentations, or your company-wide training. Multi-location polling only needs an internet connection, physical or web-keypads and your broadcast or webcast meeting immediately becomes more fun and memorable.
We'll work with your broadcast/simulcast provider and work out all the details, while you deploy our equipment in two quick steps:
Receive & Unpack Equipment

Connect and Identify Site To Session
You are all set. The presenter will no longer be restricted to a one-way television broadcast; he or she can now interact with the various locations and ask questions that enable the entire audience to share their responses like never before, all within seconds.