NY State Democratic Party owns a 300-keypad electronic voting system from Meridia Interactive Solutions that allows them to compile weighted votes from each delegate, their proxies, and visually display the voting process in real time. For their Party Convention on February 17th, Meridia also provided expert on-site technical support at the New York's Sheraton Time Square Hotel as the stakes were high in nominating the Party's candidate for the New York Governor.
The voting system was connected in real time to the registration, so that delegates who came to cast their ballot could claim their voting device and adjust the weight of their vote depending on how many proxies they were carrying. This information was transferred to the voting system periodically as more participants joined, so that each delegate's vote was accurately weighted. With the click of a button, members were able to cast their vote and immediately see it visualized in real time on the screens. Each weighted vote was then calculated automatically by the software, eliminating the need for manual vote counting and significantly speeding up the process.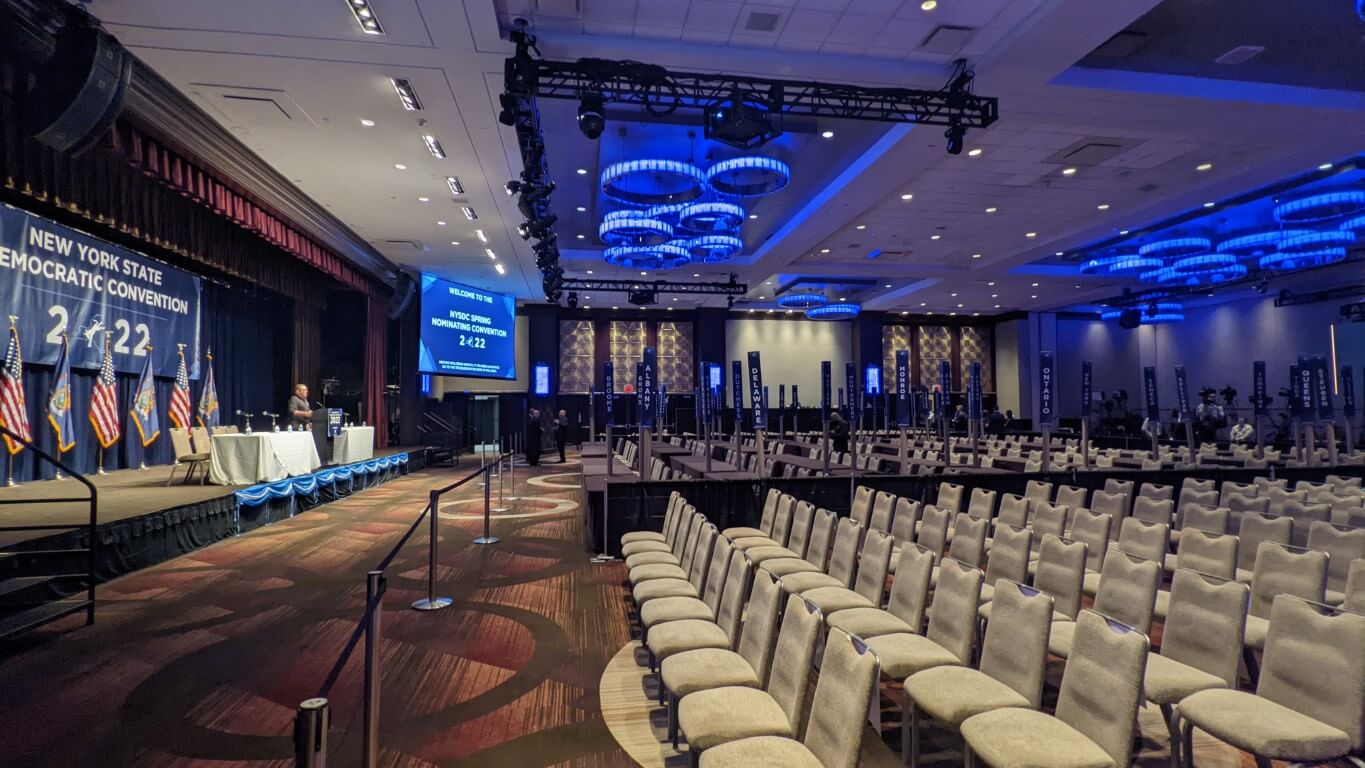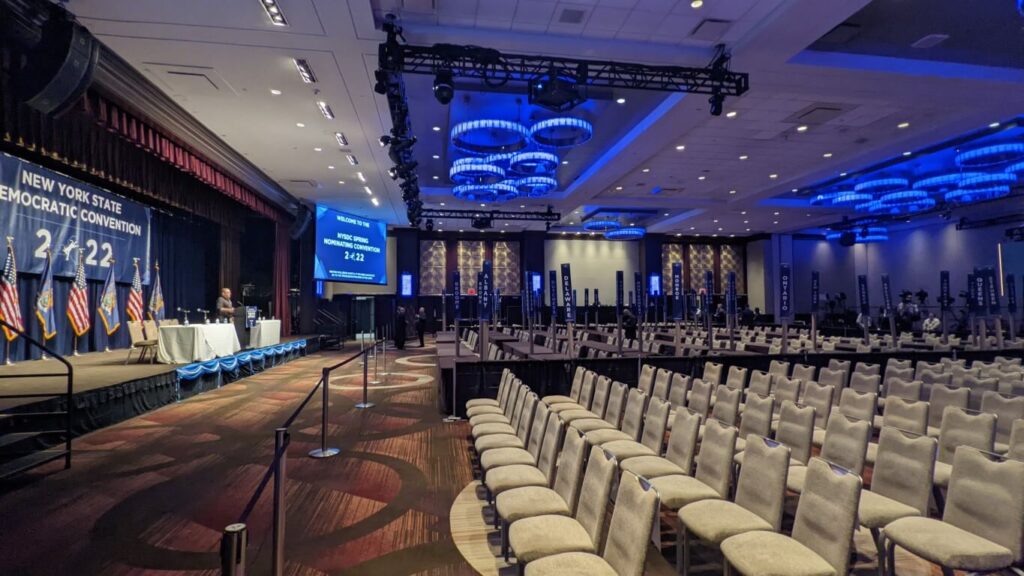 With the Meridia voting system, counting over 190 votes only took a matter of seconds, and the winner was declared shortly after independent verification of the results.
Since 1970, Meridia Interactive Solutions has been providing electronic voting solutions for small and medium governments, such as associations, unions, towns, cities and other municipalities, as well as education and training organizations.
Combining the experience with the latest in web technology and secure, proprietary radio frequency hardware, Meridia is now enabling audiences around the world to cast their vote and be part of the meeting, whether it's in-person, remote, or in a hybrid setting.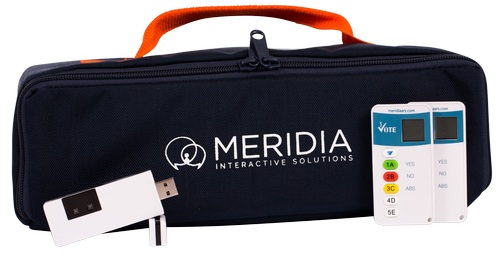 In any unconventional group voting scenario, Meridia has a solution that can make interacting with your audience faster, more secure, and more reliable. Give us a call to make that happen at your next meeting. Call: (610) 260-6800 or email rsvp@meridiaars.com