Eastern PA Youth Soccer Association (EPYSA) hired Meridia to provide electronic voting services with weighted voting for their February 27th business meeting in Plymouth Meeting, PA.
Since the event was fully virtual, all the voting had to happen remotely, via our CloudVOTE service.
EPYSA Management's goal was to assign the appropriate weighted vote to each region represented by their organization before starting the voting process.
Previously, the weighing of each (absolute) vote had to be done manually in Excel later, after the vote was taken.
Due to error-prone nature of this approach, the final vote count and announcement of the results used to take hours, and if errors were introduced to the calculations, it could take days.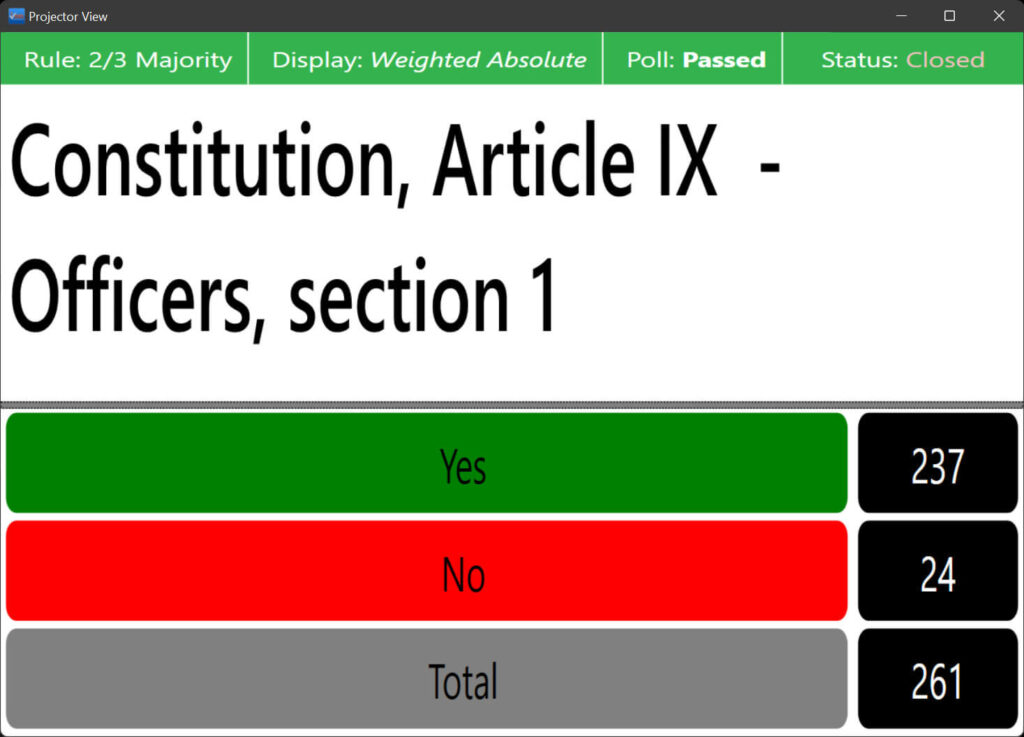 Weights are assigned according to their internal rules and imported to CloudVOTE ahead of time.
The vote only took a few seconds and the result of whether the motions were passed was instantly shown on the screen streamed via Zoom.
Since 1970, Meridia Interactive Solutions has been providing electronic voting solutions for small and medium governments, such as associations, unions, towns, cities and other municipalities, as well as education and training organizations.
Combining the experience with the latest in web technology and secure, proprietary radio frequency hardware, Meridia is now enabling audiences around the world to cast their vote and be part of the meeting, whether it's in-person, remote, or in a hybrid setting.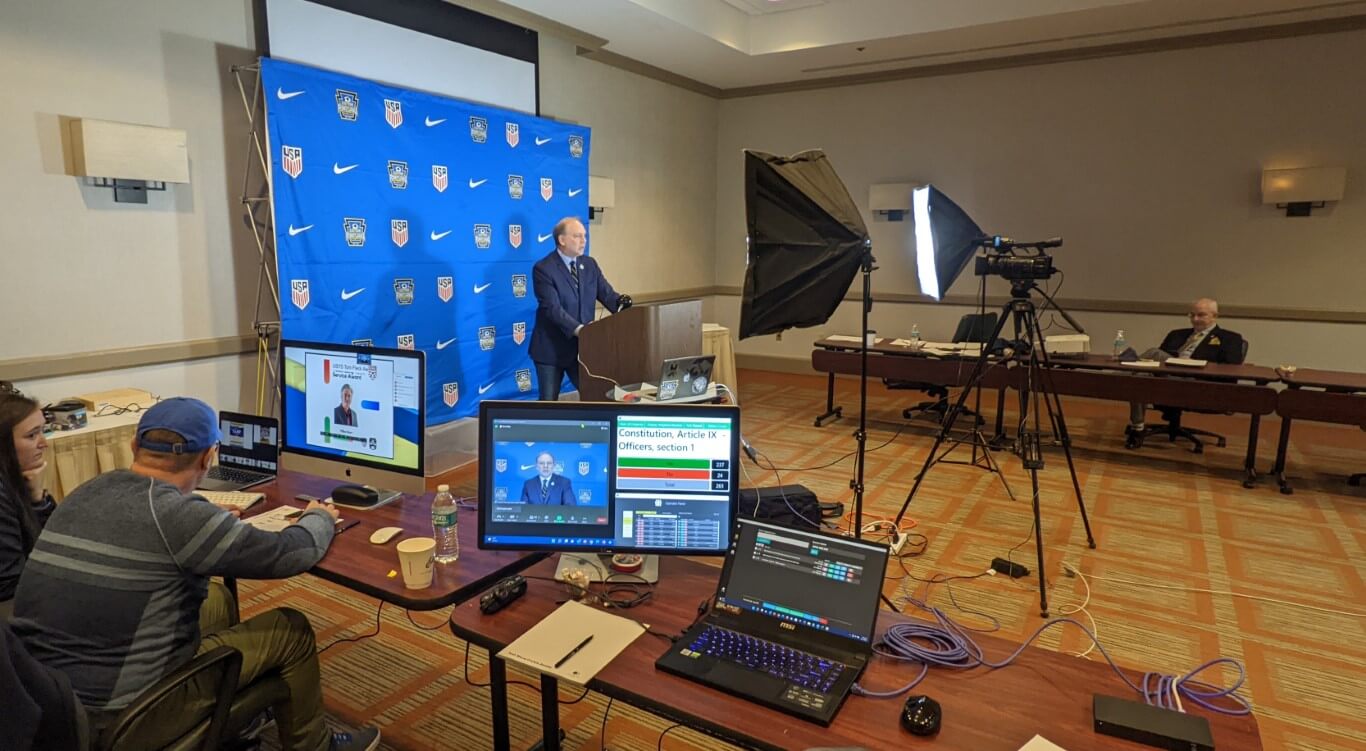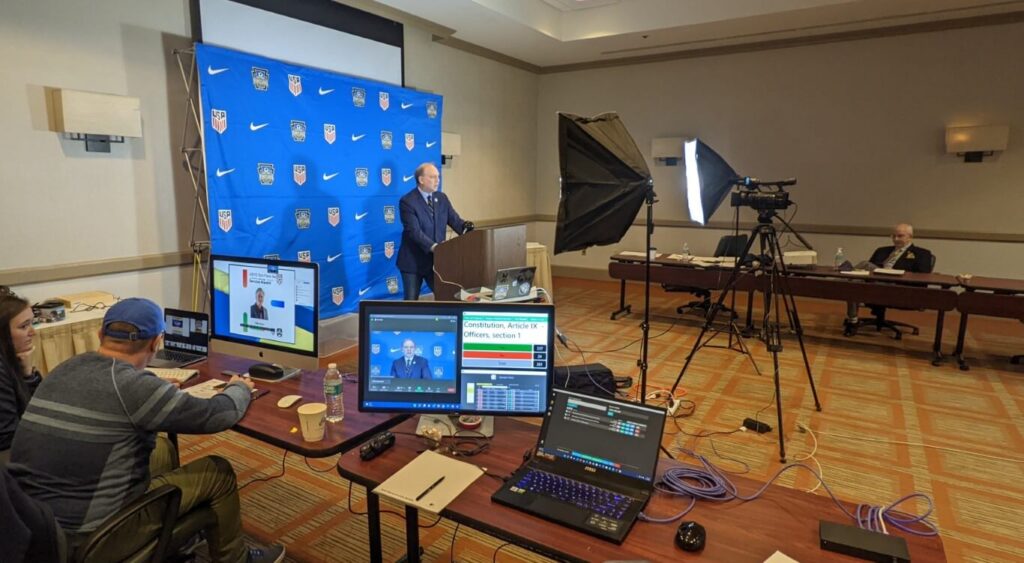 In any unconventional group voting scenario, Meridia has a solution that can make interacting with your audience faster, more secure, and more reliable. Give us a call to make that happen at your next meeting. Call: (610) 260-6800 or email rsvp@meridiaars.com