Meridia's software and hardware is used in many different ways and the application serves many purposes. Sometimes it's for fun – like when we do a game show for a Casino, a "Keeping up with the Joneses" trivia at a wedding, or a "Who Wants to be a Billionaire" game where fun was designed to meet education.
Sometimes, it's pure business – like when the residents of Westwood, MA needed to approve a $84-million school project budget, or when a NY State Democratic Convention, or CO State GOP chose their nominee for the governor.
Teaming Up With Jimmy Fallon
The main purpose is always to engage the audience and get accurate results back – fast!
And that's what NBC's Late Night with Jimmy Fallon did when they approached us last-minute to engage their audience in what they now call the "WeTweet" weekly segment of the show.
The premise of the segment is simple: Using customized EZ-VOTE 5 Meridia keypads, the audience helps Jimmy decide on which tweet to post, and which tweets to leave at the drawing board. During the voting period, the audience can change their vote, but nobody can submit a vote more than once to keep the results fair and accurate.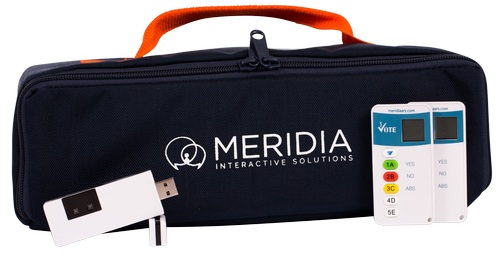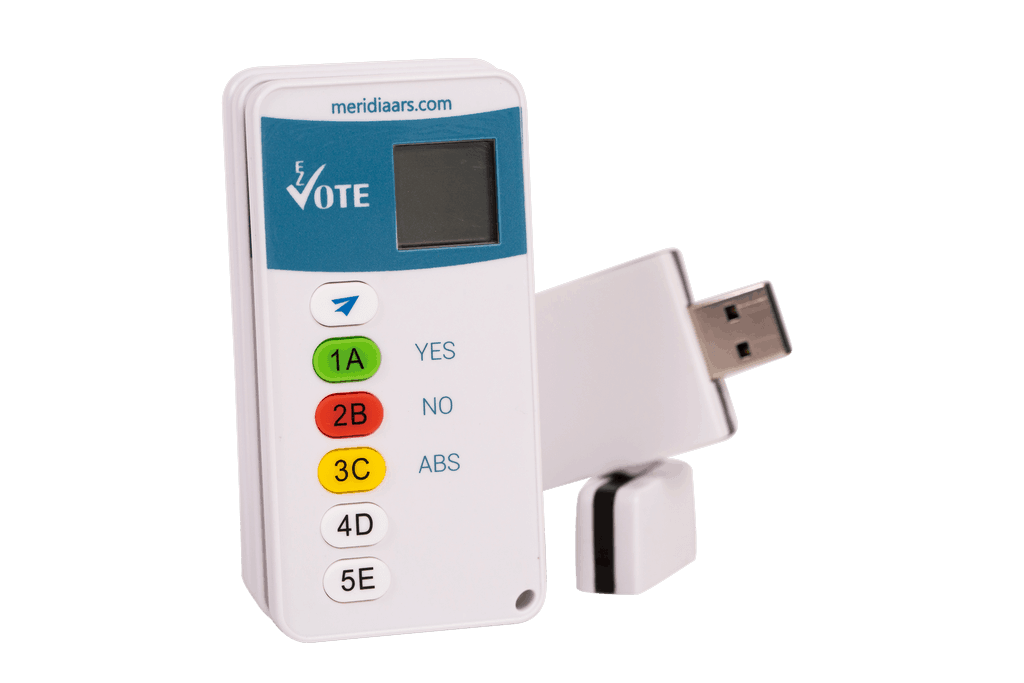 In order to keep up with the fast-paced humor of the show, our system needed to be fast as well. Fortunately, Meridia's custom keypads allow for instantaneous vote-counting, so the audience can focus on the results instead of the process. With only two options, "Yes, and No," marked by a green thumbs up or red thumbs down, the clickers are also incredibly simple to use. Within seconds, Jimmy and the audience were able to cast their vote and immediately see the results on screen.
If Jimmy Fallon's WeTweet segment is any indication, engaging your audience doesn't always have to be a clinical affair. In the past, we've teamed up with the Live! Casino and Hotel to create a cutthroat, "Winner Takes All" elimination game using voting keypads. We've also worked with Heineken and America's Got Talent to create fun, animated displays that are controlled by people voting in real time.
If you are searching for a modern way to engage your audience, give us a call. In the meantime, click on these links to see some of the animation demos:
Meridia Data Visualization – Vertical Yes/No
Meridia Data Visualization – Horizontal Multiple Choice