The Necessity of Virtual Voting in the Time of COVID-19
Holding a virtual voting session isn't always easy.
In the midst of the COVID-19 pandemic, organizations are finding ways to adapt their voting processes to ensure the safety and well-being of every participant. This means foregoing a traditional "show of hands" voting session to minimize person-to-person contact as much as possible.
For an electoral assembly unaccustomed to virtual elections such as the Virginia Farm Bureau, amending the voting process presents several unique challenges.
How could they ensure efficient and accurate voting without every member meeting in a single location?

Furthermore, what type of technology should be used, and how could they keep all of the voting members engaged during the polling process?
Virtual Voting in Multiple Locations
The Bureau needed a solution that allowed for virtual voting in multiple locations while also being highly intuitive. Voting members vary in age and technological proficiency; Some participants aren't comfortable with using their smartphones as others, especially in a setting where reception is limited. 
Meridia interactive systems provided an elegant solution to the problem. Using the dedicated software and clickers, the Bureau connected 14 remote locations to a single CloudVOTE polling session. Participants were able to cast and change their votes with the click of a button, allowing for fast, accurate results without voting in a single centralized location.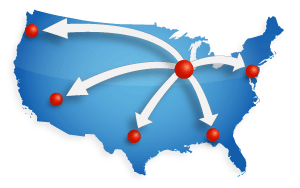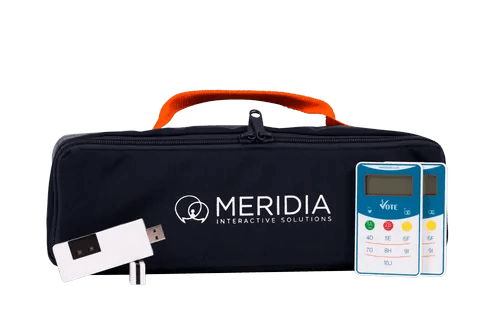 Saving Time and Money with the Right Tools
Virtual voting sessions don't need to be stressful. All you need are the right tools. Using a computer, set of clickers and a USB receiver, anyone can easily set up a CloudVOTE virtual voting session, no extensive training necessary (but will be provided for free if needed).
With Meridia's electronic voting system, the Virginia Farm Bureau sidestepped many of the common logistical hurdles of a live meeting, including travel costs, accommodations, and two full days of time dedicated to a traditional vote. 
Anyone can hold a fully social-distanced virtual election that is secure, simple, fast, and anonymous with the help of Meridia audience response systems. To learn more about how we can help you with your next meeting, contact us.