Voting in a Multi-Room Town Meeting
Town of Seekonk held a town meeting in November 2021 and because a larger turnout was expected, they wanted the auditorium to overflow to the gym down the hall.
But how do you vote on the motions and resolutions from another room? Well, with the Meridia TownVOTE electronic voting system, we had a multi-room setup that covered each room separately, and pooled the votes from both rooms into the software, so that one complete vote count can be shown on the main screen.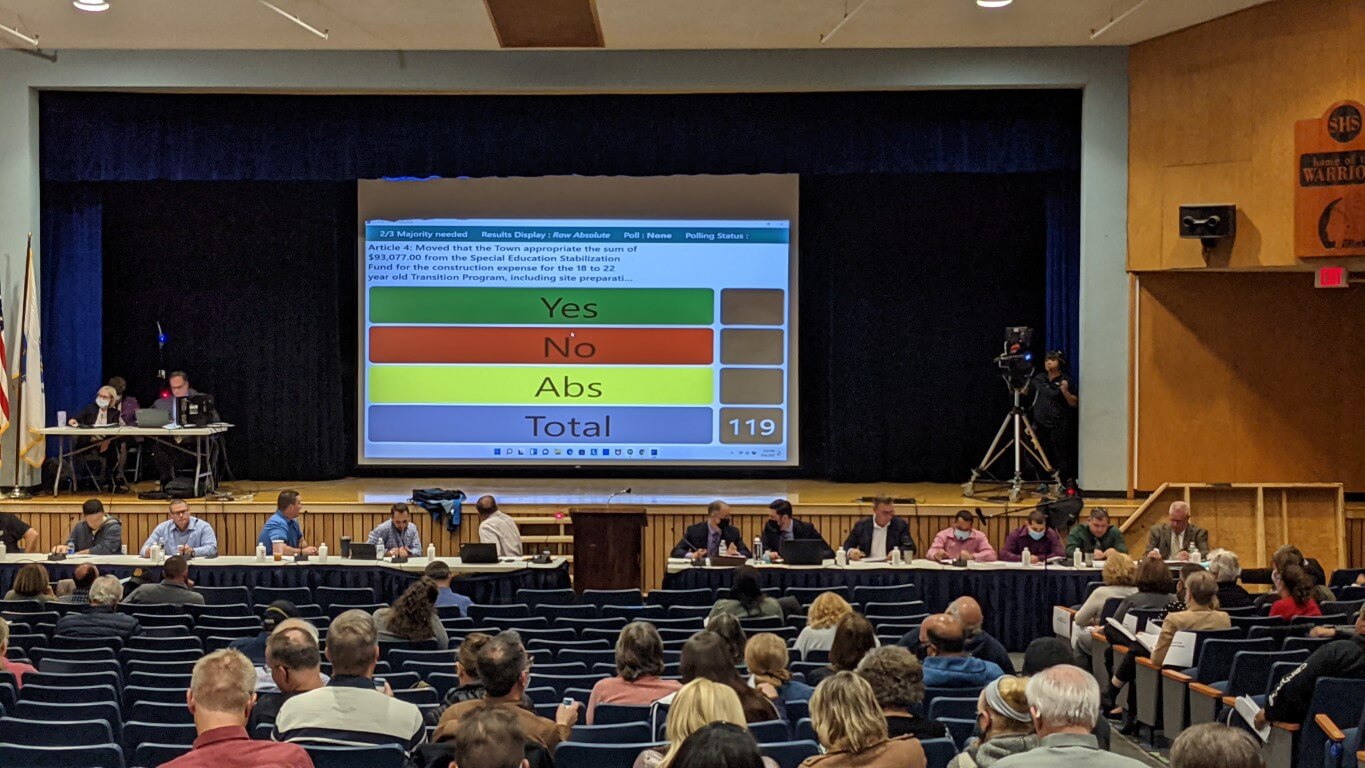 Indoor and Outdoor Spaces
Town of Stow had to split their voters into two separate spaces – indoor cafeteria/gym and outdoor – pop-up tent outside the baseball fields.
Both the 2020 and 2021 town meetings needed to collect votes from both locations at the same time, aggregating the results inside, where the projector was.
The challenge was the length of the outdoor space – about 150 feet through the hallway, across the library, and out the window where the second receiver needed to be.
Gym & Cafeteria Get a Second Life
When the Town of Raynham needed to split their voters into the gym and adjacent cafeteria, like the other towns, they had to deal with running the audio and video to both spaces, so that everyone can see and hear what the Moderator is saying and what are they supposed to vote on.
Fortunately, Meridia's TownVOTE electronic voting system can handle this with ease. We installed the receivers in both rooms so that we can collect the votes from 'behind the wall' and 'around the corner', so that they can be tabulated in our dedicated voting computer and projected for everyone to see.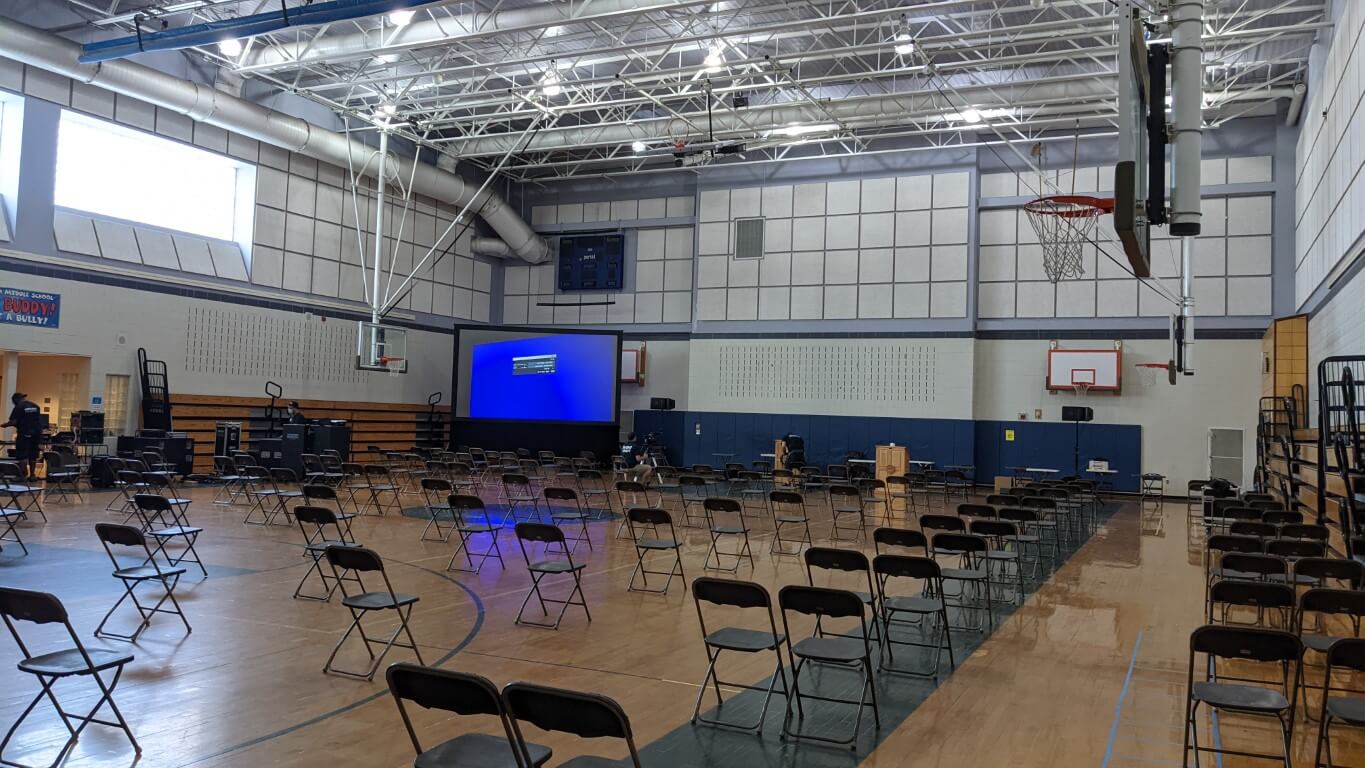 Do you need to split your audience into multiple rooms, or multiple locations, so that you can keep a safe distance and still participate in the business meeting?
Call us at (610) 260-6800 or email us at rsvp@meridiaars.com