Recognized as one of the nation's leading educational events, the Illinois Association of School Boards' Joint Annual Conference is the association's biggest meeting of the year, encompassing school boards, superintendents, school business officials, and more. With over 8,000 people in attendance annually, it is crucial for the conference to have a voting system that is fast, easy-to-use, and reliable – especially since the results of the vote have a direct impact on various decisions and policies within the educational sphere. After experimenting with different voting methods in previous conferences, the association opted for Meridia's keypads and TownVOTE voting software during their 2022 meeting, which allowed each participant to cast their vote anonymously with the click of a button.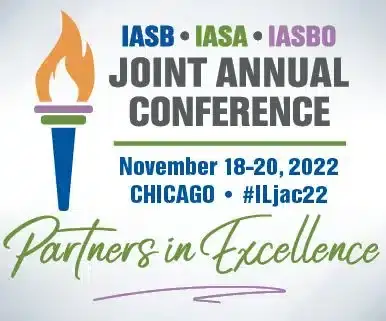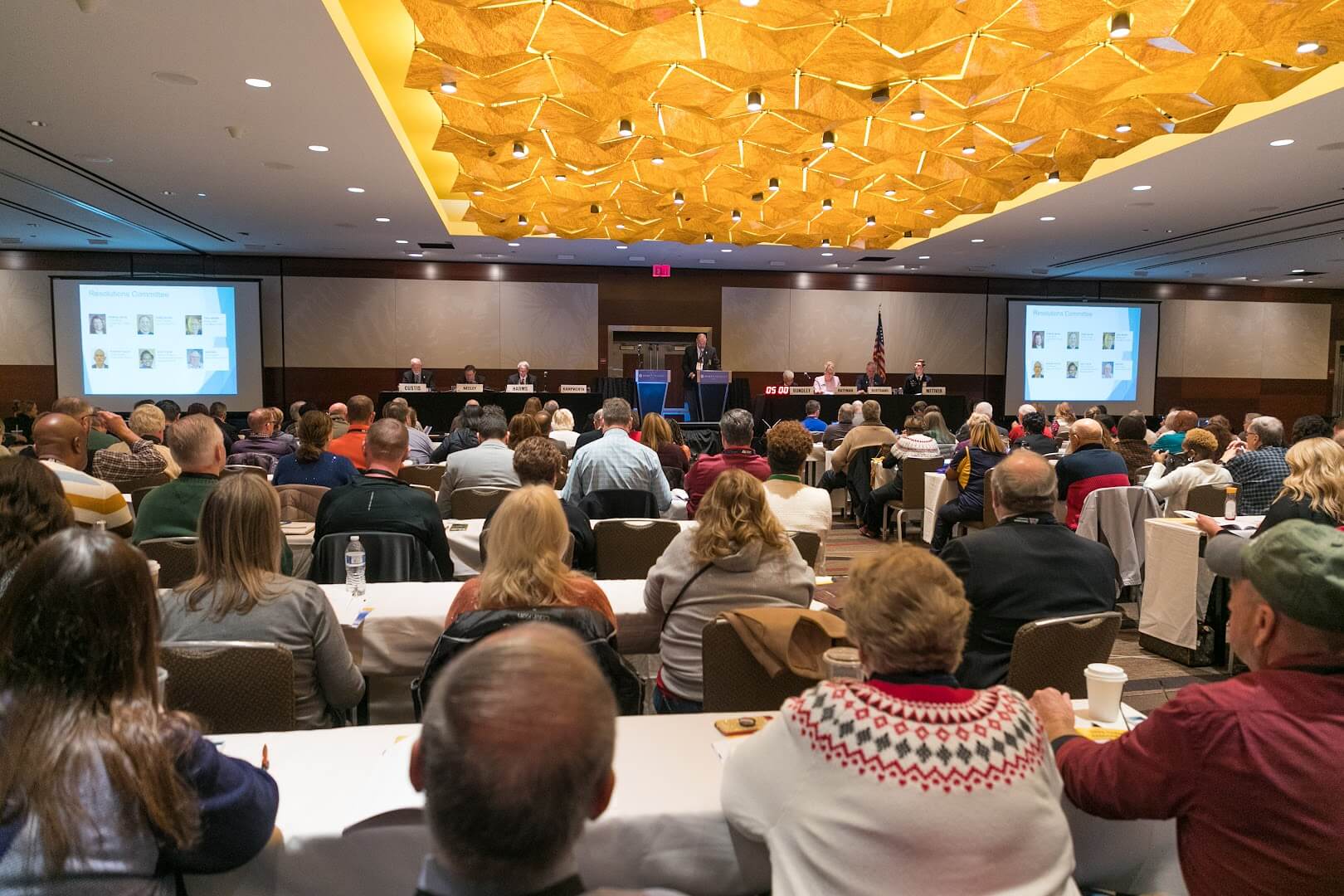 The conference took place at the Hyatt Regency in Chicago, where Meridia clickers were used for the first time to vote for the delegate assembly, elect officers, and make changes to the constitution of the IASB. Making the switch to a keypad-based electronic voting system was a significant change for the association, which had previously relied on "Raise your fan," voting, requiring each voter to visibly hold a colored fan that indicates how they voted. This method has a significant limitation, however, as it is impossible to vote anonymously. Alternatively, TownVOTE provides the option to show or hide the results of how each individual voted, which can even be tailored to each vote depending on which results need to be anonymous or kept public.
Making the switch to Meridia proved to have significant advantages when compared to the phone-based mobile app used during the 2021 conference, with users particularly noticing that the clicker-based system streamlined the registration process.  "One of the difficulties that we had with the mobile app was getting people signed in with the correct credentials. Being that, oftentimes, somebody else from the school district would have registered the delegate, then the delegate would not have necessarily known the correct credentials to log in to the app. Meridia got rid of all that – we were able to hand all the clickers out and vote without anybody having to remember the right email or password." (Zach Messersmith) Since the clickers operate on a closed RF network that is isolated from the internet, voters can simply skip Wi-Fi based signup forms altogether, making registration as simple as handing each person their assigned clicker.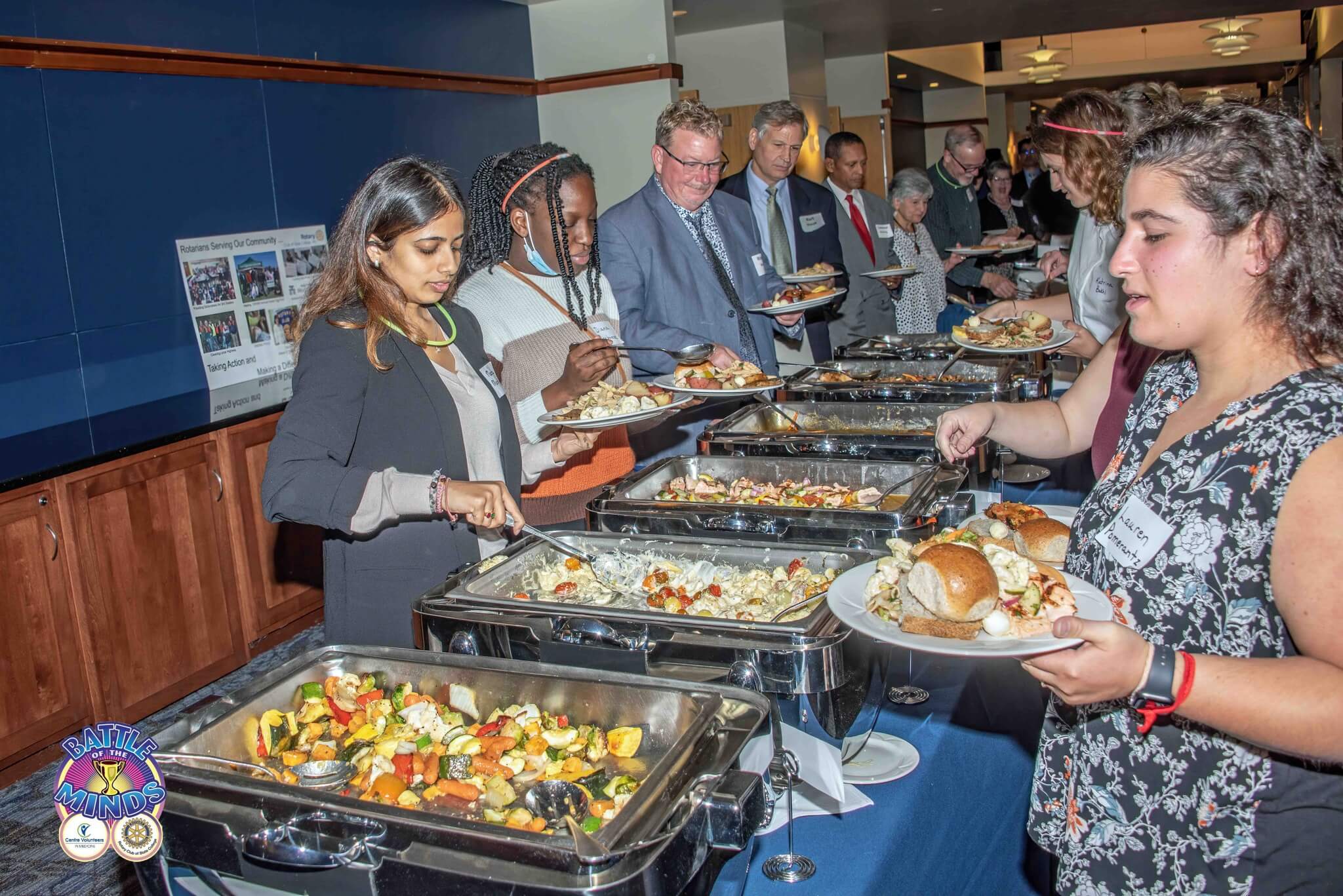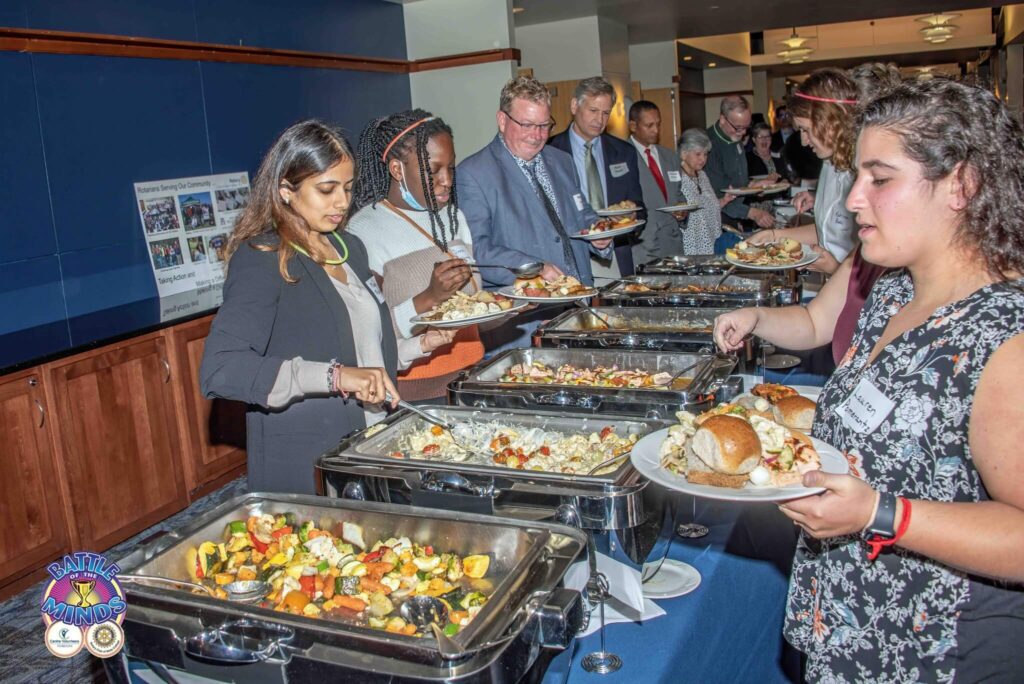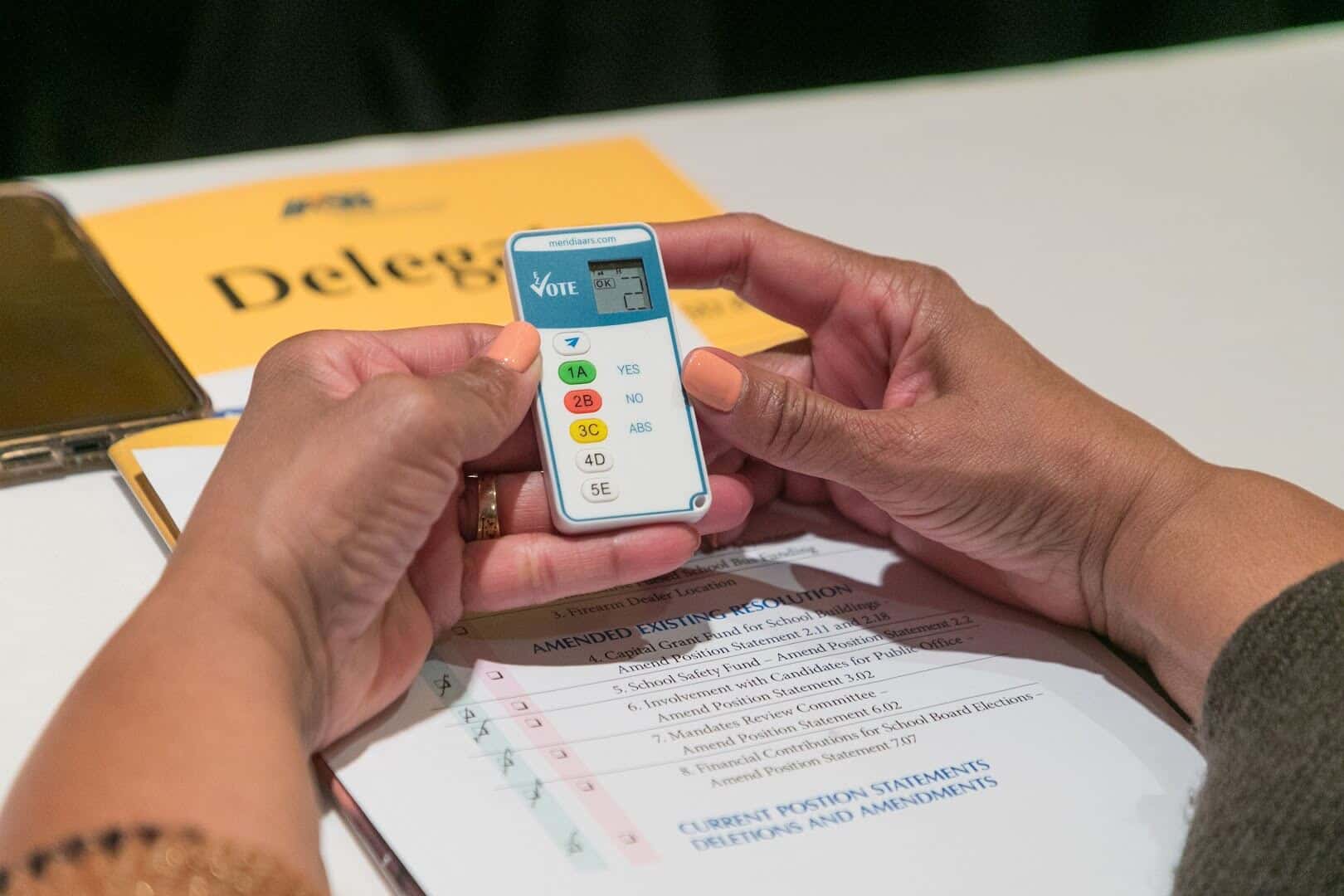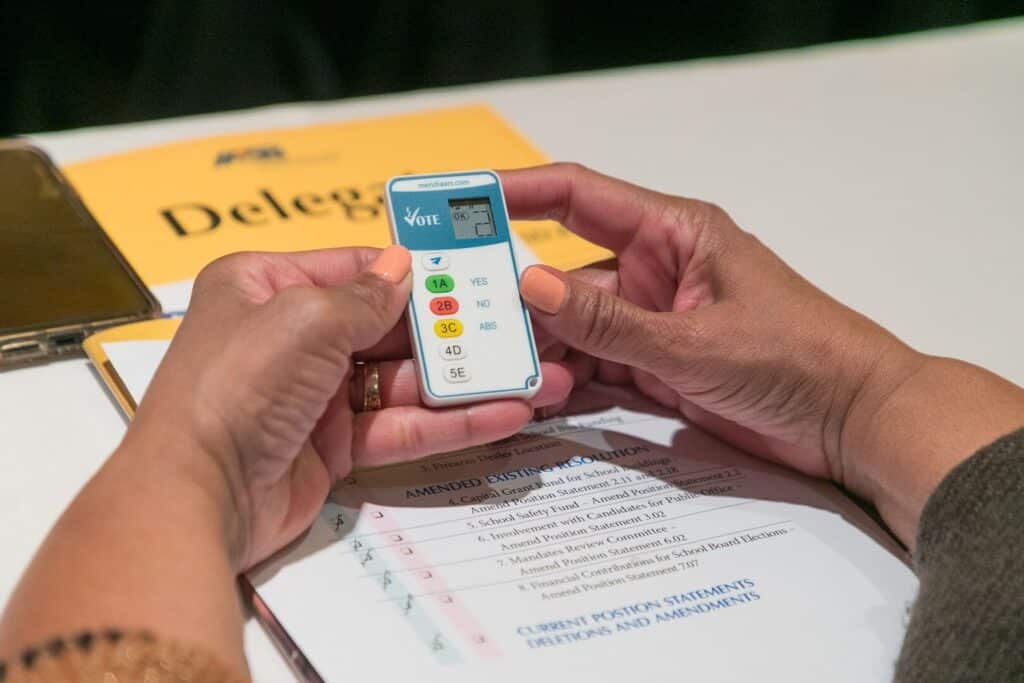 Once the voting got underway, participants fell in love with the simplicity of the clickers' layout and the speed of the system. "We got nothing but positive feedback, everybody that we heard from loved the clickers. It's so intuitive and we saw it as a big step forward in our process." Our EZ-VOTE 5 clickers feature easy-to-read, color-coded buttons (which can also be overlaid with Braille) which make voting as simple as pushing green for "Yes" and red for "No." 
Participants also praised Meridia's technical support during the conference. "Meridia's technical support is awesome. Your presence on site made the process so much easier. The technology is great, but without the people behind the technology, you don't get the full experience. You went above and beyond to make sure everything went smoothly. The technician was flexible and took audience questions, passing the microphone around – doing things he didn't have to do. The entire experience was great to work with."