Associations Win When Audience Response Technology is on the Agenda
Because the American system of government is one that relies on democratic principles, the system of governing by majority rule has naturally carried over into the non-governmental realm of our boards and associations.
Eliminate Inefficiencies. Increase Speed of Resolutions.
But as these governing bodies grow, the democratic process can become unwieldy. While small associations can still rely on voice votes or paper ballots, growing organizations need to take advantage of opportunities to make the process more efficient, accurate, interactive and secure.
Fortunately, there exists the ideal option for the growing governing body to take control of the voting system. By utilizing audience response technology, associations first get to dispense with antiquated voting practices. Instead, they can take advantage of instant voting on not just set agenda items, but also on any amendments that might be proposed during a meeting.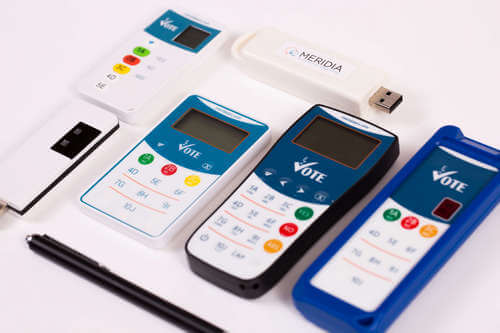 Security. Speed. Long-Term Archive.
Because any votes cast are automatically logged by the system, keeping records of what votes are taken, the burden of doing so is taken off the association secretary. Meanwhile, all questions, amendments and votes can be displayed via projection for all participants to see, the process is clear and transparent. In addition, graphics can be incorporated into the presentation to show how members voted or reflect which side is the majority.
Security of votes is guaranteed by a closed-loop system that doesn't connect to the internet, making the entire process airtight. Once the meeting is over, results can be uploaded to a secure cloud server for archiving.
What results is better and more streamlined meetings that keep participants more informed and engaged, while making record keeping easier and more transparent.