Voting Software Solves the Large Voting Pool Problem
When it comes to voting and accuracy, smaller associations and governing bodies have a decided advantage.
Whether voting by voice, ballot or show of hands, it's unlikely that anyone's vote will get overlooked or improperly counted.
Maintaining Accuracy & Speed of Voting
But in many situations, the number of delegates or representatives eligible to vote can easily become unwieldy when it comes to tabulating decisions. Expand that voting pool to just a few dozen in the same room and voting and tabulation speed and accuracy can quickly become an issue.
Consider a municipality that is governed by a group of elected commissioners, but in which final say on any measure is decided by the citizens at large – usually those who choose to show up at a town board meeting. While this situation isn't typical in the United States, it is the case in many small municipalities in the New England states.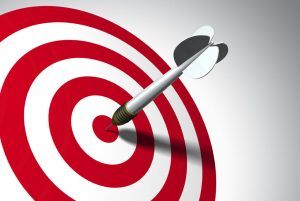 Clear, Concise, Permanent Voting Record
For a particularly controversial or important vote, hundreds of potential "delegates" might show up, providing a challenge for the town clerk or whoever is in charge of keeping track. While paper ballots are an option, there's the chance that not enough will have been printed, and then there's the difficulty in providing an accurate count. Also, there's no Plan B in case amendments to motions are offered, creating another balloting challenge.
But by using audience response technology paired with dedicated voting software such as TownVOTE, these various challenges are overcome via an easy-to-use, secure and dedicated system that allows delegates to sign in electronically, then cast votes on proposed measures and any ad hoc votes that might be required along the way.
Once votes are cast, tabulation is simple and straightforward, requiring little more than a few keystrokes to come to a final count, ensuring results that are both speedy and accurate.