The Essential Tool Missing from Your Trainer Toolbox
If there's one thing we love the training community for, it's that you're always ready to branch out and try new tools that look promising.
When you adopt a new piece of technology that works well, it's always a win-win: but it's hard to find it, isn't it?
This is why we've been lurking in the shadows, doing our best to talk to many of you and identify the biggest challenges you're facing in your work and finding a solution.
Enter CloudVOTE – the only tool you need to organize your content and enable custom workflows like never before.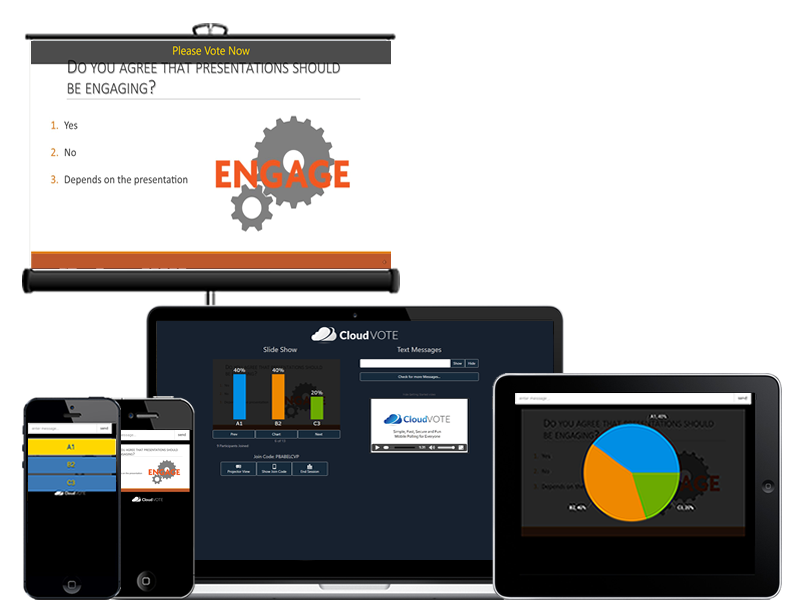 4 Reasons You Need CloudVOTE in Your Business
After working with a few of the giants in the food manufacturing and workplace safety training industry, we realized many of you need not only a central learning content storage, but an extremely streamlined attendee registration process. When we dug deeper though, we also saw a need for offline sync that is integrated with clickers – so that you can do your training even when you don't have Internet.
Then, there's something else. How many of you have dreamed of the moment when all training tasks can be done in three clicks or fewer? With CloudVOTE desktop software, you are able to customize and personalize all the steps depending on the login. Yes, it's that simple.
1. Centralized Learning Content Storage
With CloudVOTE, you'd be able to delegate and distribute your content per user, location and department – which puts you in charge of how people learn and what they learn from. You'll finally be able to upload one presentation and distribute to many different locations.
All of the locations can also upload their own content, so they're not limited to just what the "boss" assigned them.
At the same time, the centralized nature of content distribution helps the management realize the individual locations' potential, monitor training progress and analyze aggregated results instead of sifting through tons of separated, unrelated results – one Excel report at a time.
The days when everything ended as soon as the Wi-Fi signal disappears are now behind us: you can rely on CloudVOTE even when you don't have Internet or even mobile devices: everything is integrated with the clickers.
Do you need to do training for days on end, but with no internet in sight? Our clients are travelling from one oil rig to another, going weeks between (good) internet connection. Yet, all of their content is readily available on their laptops, so they can do their job and move on to the next location.
3. Customization and Personalization
If we're sure of only one thing, it's that every business has different needs: which is why we don't like the one size fits all solutions. With CloudVOTE you're able to create your own workflow and dashboard. One of the brands we're working with even chose to have their own separate CloudVOTE system – a separate, single-tenant server to separate and protect their data from others.
Custom workflow helps train the trainer – minimizing the number of steps someone less skilled needs to perform, while maximizing efficiency of the training and accuracy of the data. We can make your dashboard truly yours and your way of training optimized just for you…
4. Extremely Streamlined Attendee Registration
Have you ever been in a room where trainees were being assigned clickers and the whole process took ages? No yawning with CloudVOTE: it provides you with the opportunity to associate clickers with trainees in just seconds per person.
Our favorite part about CloudVOTE is that it can be used virtually anywhere: including in schools!
Since each account can upload a separate presentation, it's a great opportunity for students in class to log into the system and present from within the browser only with a smartphone – or from the desktop, if they're using a clicker.
Any self-respected trainer would want to test the tools they find interesting: we get it!
Which is why you can log into our system and try it out immediately. Don't forget to let us know what you think in the comments below!