The Best Interface is No Interface
When does the human interface with machines need an app? What justifies that moment, when your audience needs to perform multiple steps just to cast their vote?
Those are the questions we are asking these days. Everyone and their siblings 'have to have an app for voting' these days. But why? What is the benefit?
Audience response in general never needed anything but a part of human body (usually the hand, or its extension – a paddle) to participate in an event where their opinion was requested. Since then, we needed to count the 'hands' more quickly, so we invented the wired and later wireless audience response clickers. Wireless keypads made us lazier in that we no longer had to raise our hand and often, we did not even care to raise our eyebrows and see what is the question on the screen – we simply pushed a button and the requirement to participate was fulfilled.
But since then, smartphones, tablets and audience polling apps took over our events and meetings. We are told we need an event app that does this, that and three other things. But the requirement to participate did not change. We still want to make the ability to cast the vote and be part of the meeting as easy and fast as possible.
Well, it isn't.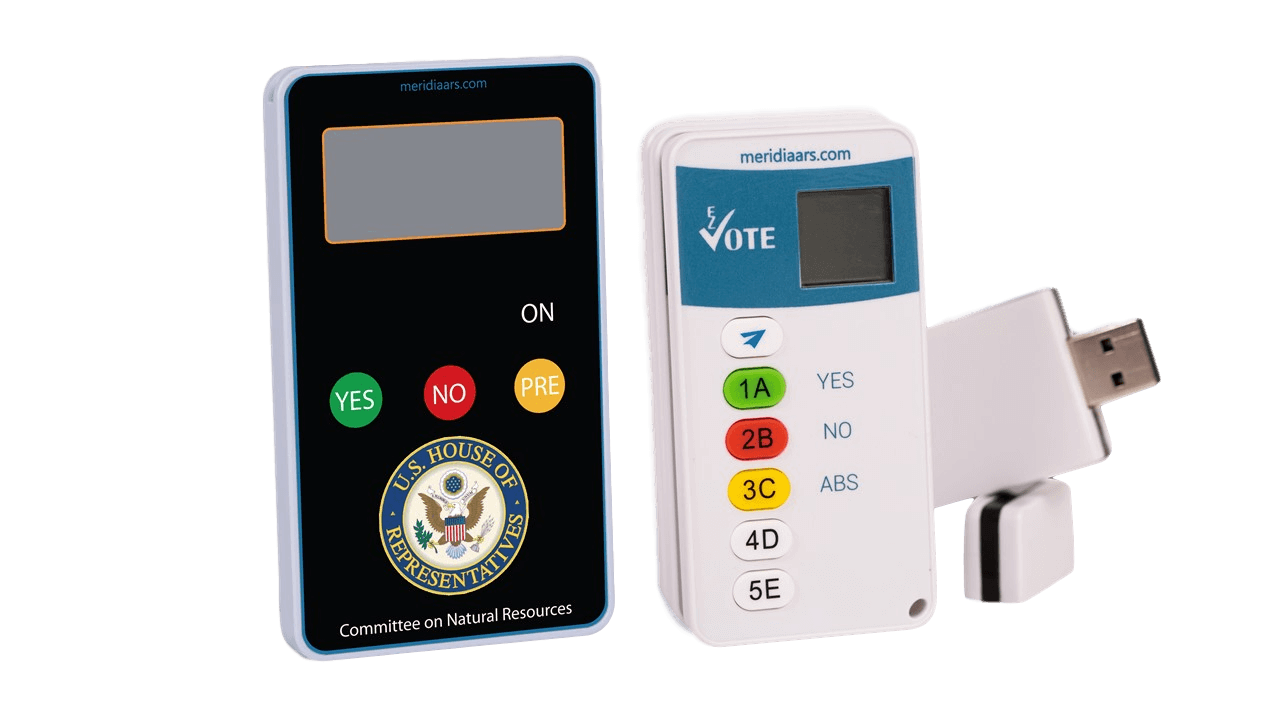 Here is a wonderful article about the dumb design of some apps that are supposed to replace the simple, easy to do operations with complicated, difficult and unnecessary processes.
Let us assume that you have already downloaded and installed "The Voting App" but did not create a shortcut to your home screen (which would add at least two steps to the list below).
``The Voting App`` Process
Today, in order to vote with your so-called "sophisticated voting machine" (A.K.A. smartphone), you actually have to:
Take it out of your pocket

Wake up the phone

Unlock it

Exit the last app

Swipe in search for "The Voting App"

Tap "The Voting App" icon and wait for it to load (Yes, this could be two steps, we know)

Depending on "The Voting App" UI, the next few steps may range from somewhat difficult to impossible:

Find your way around the app to where audience polling is done

Tap on the audience polling button/tab/link

Login to the current session (misspelling the session name/access code will add more steps to this process)

Let's hope you are right on the screen where voting buttons appear and you can just push the button that corresponds with your choice