Being a speaker is difficult – we can all agree on that, right?
Once in awhile, we tend to get overwhelmed, even though we love what we do. Guess what – there's a special term for that: speaker fatigue.
How to Avoid & Fight Speaker Fatigue
None of us are perfect, and the worst thing you can do if you're feeling fatigue while on stage is to ignore it. This could lead to you getting so distracted, that you lose your train of thought. We all know it doesn't take much to lose the interest of a room full of people – so it's best that we prepare in advance and know how to avoid it.
Speaker fatigue happens to most presenters and even though it seems unavoidable at first, there are actually ways to prevent it. In fact – there are 3 ways that we can't wait to share with you.
Moving around while you're speaking doesn't just help you get more energized, it also shows the audience some positive body language that reinforces the points you're making. Movement attracts attention, not to mention seeing those curious faces focused fully on your presentation will definitely erase that fatigue. Sounds like a win-win, doesn't it?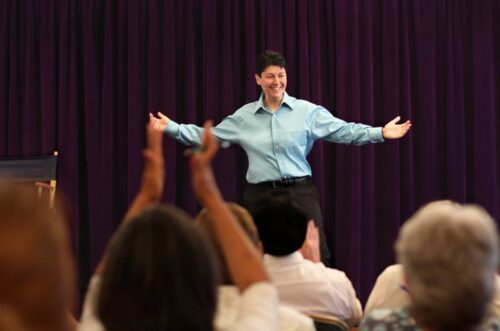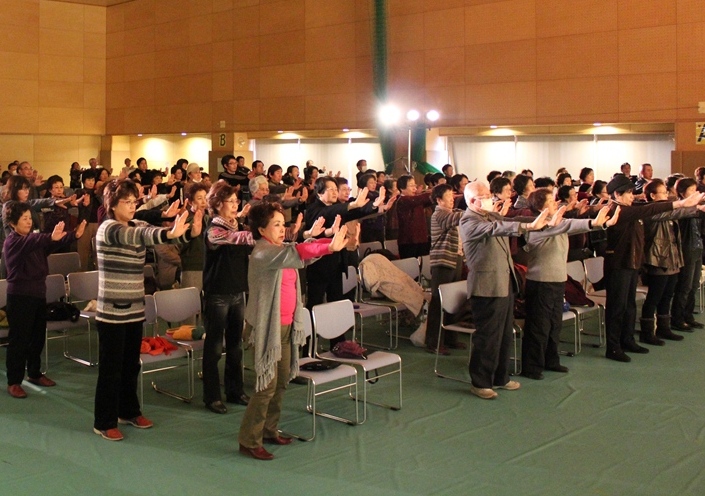 Exercise With Your Audience
No, we don't mean bringing your treadmill and hopping on it to catch up with your daily workout. What we do mean is, when your audience is energized, so are you. Literally! Halfway through your presentation, attention levels usually go down. In fact, it has been estimated that the attendees will only pay attention for 7 to 10 minutes, even after they've had a short break. Therefore, put forward a small, easy physical exercise for your audience and do it together with them – not only will it be fun, but it will pump some more energy into everyone.
This is the most essential piece of advice we've got for you in this post! Engaging your audience won't only help you fight fatigue. By letting them talk, you'll make sure they feel valued – who doesn't like getting his voice heard? This is the perfect opportunity for you to involve audience response technology and find out how your audience really feels about your topic and the content you're putting forward. A two-way conversation will ensure you win the fight against fatigue and it might just help you build a loyal community.
Bottom line: give yourself a break. If you can feel you're getting tired and easily distracted, give the microphone to someone else. The attendees always appreciate honest engagement – and it never fails to make them feel special.
And remember – audience response technology is your friend!