Thank You For Requesting a Demo Kit
You're on the right course to having a better interaction with your audience.
Thank you for your interest in our audience response system. We have your Demo Kit request and will be in touch with you shortly. In the meantime, please feel free to call us at 610-260-6800 for immediate assistance.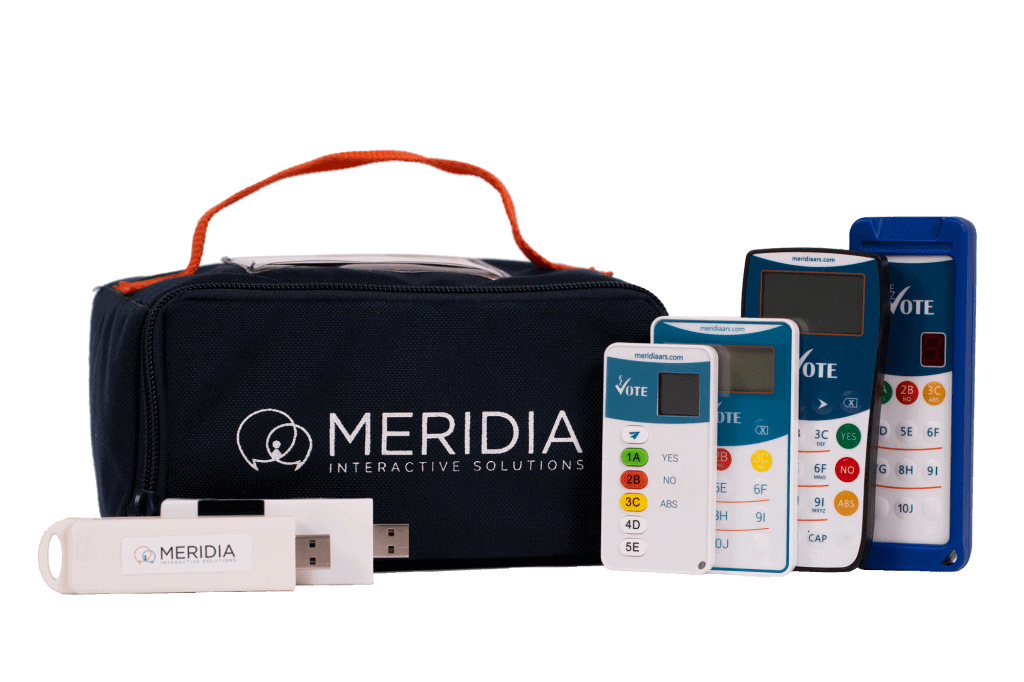 Nothing is more important to an audience response system than the software. As a presenter, it's what YOU interact with. Our apps are easy to use, regularly updated, and fully supported. Learn more at: www.meridiaars.com/software
Audience response systems without cloud storage and web polling are like cassette players in a world of digital downloads. You'll get a free CloudVOTE account* with every keypad system purchase.
Upload and securely store, then distribute your presentation content throughout your organization. Engage your mobile audiences via instant polls and texting.
* CloudVOTE is free for the first 12 months. When expired, desktop software and hardware functionality does not change.