Classroom Performance System
Measure Learning Gaps
Automate Classroom Performance Evaluation
Meridia offers many variations on the Classroom Performance Systems (CPS). Whether you're looking for an e-instruction technology that facilitates better and faster test results collection, or you want to automate your classroom performance assessment, we have a solution that will make your life easier.
Classroom Performance System consists of physical, wireless CPS clickers that each student uses to answer the test questions with and a USB device (base, or receiver) that plugs into the computer, and facilitates the communication between the remotes and the software.
Speaking of software…it's probably the most important component to any student response system. Often, you'll find it integrated into PowerPoint for convenience and familiarity, but it doesn't have to be, so you can use any other presentation method – Prezi, or video, for example.
So to summarize, a classroom performance system consists of:
We believe that it's the combination of the best polling software and student clicker hardware (or mobile polling) that makes your life a dream-come-true; a fully automated, intelligent data collection mechanism that actually tells you where your class and every student stands in their learning.
What Can a Classroom Performance System Do For You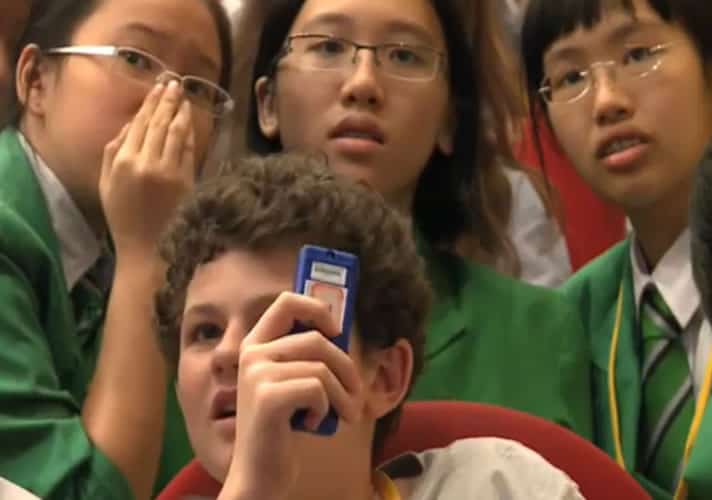 Everything.
Our EZ-VOTE Connect app is the simplest, yet the most connected and useful audience response software on the market. It combines multiple powerful functions into a single Dashboard – PowerPoint polling, anywhere polling, three interactive team games, town hall polling and integration with mobile/smartphone audiences through CloudVOTE.
EZ-VOTE Connects lets you create slides in PowerPoint with just a click of a button, or convert your existing, compatible slides in a single click. Then, again with just another click, you can initiate mobile polling, or use the dedicated student clickers if you need to.
Private & Secure Content Storage
Lesson content can come in form of a PowerPoint slideshow and can be enhanced and made interactive with a click of a button by using our EZ-VOTE PowerPoint plugin. However, you may opt for using Prezi, or video as your choice of content. That's when the rest of the EZ-VOTE Connect Suite of polling apps come handy.
All your PowerPoint-based learning content can be securely uploaded into the CloudVOTE online storage, where you can conduct online polls whenever you'd like and with just your students' smartphones, or tablets.
However, the true power of the EZ-VOTE Connect suite comes in form of integration of the desktop apps, offline content sync, dedicated clickers and even the mobile participants. Using the same technology across the board, you can combine your audiences, wherever they might be, using the same content that was in the cloud just a second ago, and aggregate all of the results into the same report.
Sounds too easy, doesn't it? That's because it is…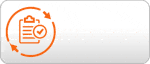 We're here to help! Meridia offers live training with every system along with phone and email support to answer any questions you may have along the way. Additionally, we have a variety of self-paced training videos, FAQ and an interactive knowledge base – all powered by our Online Learning Center. Let us train you and your team today.
To learn more about our Support Team go to our Training & Support page.