Get Started with EZ-VOTE Connect

Create/personalize your login
Each system purchased from Meridia comes with 12 months of CloudVOTE mobile polling and content management subscription. To activate your license and permanently unlock the desktop software, login to the CloudVOTE account.
A "Welcome" email was sent to you with a link to activate your CloudVOTE subscription (click to see screenshot)

Please check your Junk/Spam folders, too

If you still can't find the email, please contact us at support@meridiaars.com and provide your base serial number in the email. We'll take it from there.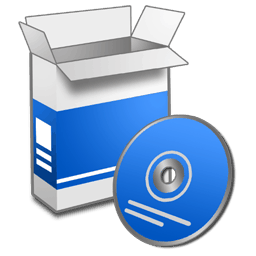 Installation instructions
Activate License (one-time on each computer)

Use the CloudVOTE login you created from the Welcome email
Check your Junk/Spam folders if you didn't receive it

Learn how to use the software (as needed).
Common installation questions
Do I need administrative rights to install the software?
Yes, you need to be a local admin to install the software, or your IT/IS can install it for you.
What are the system requirements for EZ-VOTE Connect installation?
Operating Environment/Prerequisites
Windows 7, 8 and 10 (32 & 64 Bit)
MS Office 2010, 2013 and 2016 (32 & 64 Bit)
MS .NET 4.6, MS Installer 5
Intel Core i5, 4GB RAM, 3GHz or better
USB Port (1.1 and up), 250 MB disk space
Other Requirements
Compatible with FIPS encryption.
Must be able to communicate with our HID USB device (our device has no memory, or auto-run capability).
Installation requires one-time/temporary admin privileges, or IT-supervised install.
One-time license activation (per computer, per user) requires internet, otherwise the desktop software and hardware work completely offline.
Is it necessary to activate the Connect app?
Yes.
Without activation, the software will be in Demo Mode and only 5 keypads will work. You will also see the Demo Mode status indicated in EZ-VOTE plugin when you look at the Base Connectivity indicator:



On the Connect Dashboard, you'll see the Demo Mode indicator at the bottom of the app window:



Can I install/activate the app on multiple computers?
Yes.
There's no seat license, or any other limit on the number of installations, or activations (# of times you use your CloudVOTE login).
However, if you need to separate your content from one trainer to another, or from one location to another, you'll need separate CloudVOTE subscriptions, or a master and child subscriptions (sold separately).
Possible installation issues
Problem: Installer is giving you an error, or EZ-VOTE tab is missing in PowerPoint
You don't have admin rights or
Your security software may be blocking the installation.
Your firewall may be blocking the installer from downloading the required components. Try downloading the "offline package" as a whole and try again.
Solution: Try to temporarily disable the antivirus, security software, or firewall and try again.
Other solutions: this article talks about admin rights, this one specifically talks about McAfee VirusScan issue, and this one deals with how your firewall may be blocking the activation attempts.
Can't use the online installer? Click here to download the offline package (192 MB)
Just in case you're having trouble with the installation, or activation…here are all the necessary steps, visualized.
Installation

Run the downloaded .exe file. Click Install.

Activation

Login with your CloudVOTE Email and Password.

Verification

Verify the subscription expiration date and your email address.
EZ-VOTE videos contain individual lessons, as well as a complete course covering 45 minutes of instruction. The rest of software training are short, but informative "Getting Started" guides.
Should you need more hands-on, personalized training, or if you have a larger group, we are here for you 9am to 4pm Eastern Time. Schedule a training session at your convenience.
Find our system requirements, Windows USB drivers, slide backgrounds, cool countdown sounds, and helpful ARS introduction/instruction slides in the Downloads section of the Support page. We also put a full version of the User Guide, EZ-PRESENTER cheat sheet and helpful installation tips there.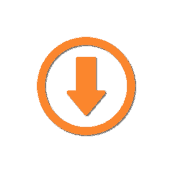 Try CloudVOTE - free mobile polling app

is a simple, yet powerful BYOD mobile polling app. It lets you use your new keypads when there's no internet connection or invite attendees to use any mobile device to connect to your interactive polling session when you have one.
Simply upload your PowerPoint course or presentation to the cloud and start polling instantly. See a quick video or learn more at www.cloudvote.com
Support and warranty definitions
We are here for you every step of the way. To get started, visit our Knowledge Base to find answers to your questions quickly and efficiently. If you have any problems, please submit a ticket here.
Please review the information in this PDF document for full disclosure of limitations and length of the support and warranty Meridia provides with its products.