As meetings and events get more elaborate, we come up with new and exciting ways to engage your audiences. See below what we're working on behind the scenes.
Please note that projects listed here are under development and are not available for purchase or rental. If you have any questions or want to provide feedback on our efforts, email us at labs@meridiaars.com
Meridia GlassPresenter (COMING SOON)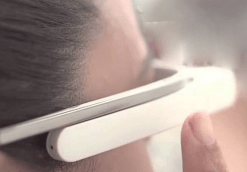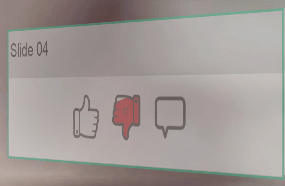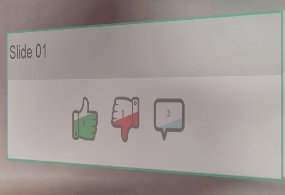 Our GlassPresenter Google Glass app allows the presenter to be gently notified of number of "likes", "dislikes", and the comments pertaining to his or her presentation or a particular slide.
GlassPresenter works in conjunction with our CloudVOTE system, which allows the participants use their smartphones and tablets, or Meridia's dedicated
tablets to interact with the presentation content.
As a presenter, you can control how many notifications do you want to receive based on thresholds that you set up. If there isn't enough feedback, you will not be notified at all, but if the feedback crosses the desired threshold, you can evaluate it at a glance, which will guide you in interacting with your audience.
Visit the interactive GlassPresenter website.
Meridia WearPresenter (COMING SOON)