CloudVOTE is Now More Affordable Than Ever
Going against the inflation, we changed our CloudVOTE Maintenance Plan prices!
The old Individual (now Business) plan is now $695/year.
And we're introducing a new Government & Non-Profit plan for $495/year.
Years ago, when we set out to include the CloudVOTE Online Services for a full year with every purchase of our Meridia voting clickers, we knew we were onto something special.
However, we heard your feedback and you wanted more bang for your buck, so here it is:
– the original Standard (Individual) tier has been renamed to Business, with the price lowered from $895/year to just $695/year.
– The clients who were on the $720/year plan are also going to be moved to this tier.
– At $495/year, the new Government & Non-Profit plan is perfectly suited for small and medium governments, such as towns/cities, student organizations, unions, associations, volunteer groups, or native tribes.
This change does not affect the multi-user (Parent/Child), enterprise, and custom CloudVOTE plans.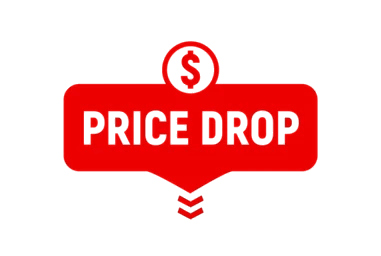 Why Would You Want a CloudVOTE Plan? What Can It Do For You?
Great Suite of Interactive Apps
Both plans include the PowerPoint Plugin and TownVOTE – the Voting & Elections app. Both plans also cover one year of Live Support & Training, Software & Security Updates, Cloud Content Management, and up to 100 Remote/Hybrid Participants (more can be purchased for a fee).
The Business plan includes everything the Government & Non-Profit has, but adds: Games and Anywhere Polling apps, so you can do more with your clickers.
Sign up for a free, 14-day trial now!
We automatically include 1 year of CloudVOTE Service with every purchase of our clickers, so you (and your team) have plenty of time to try it out.
If you choose not to renew the CloudVOTE account, that's OK too. As always, we never charge a subscription for your hardware and desktop (offline) software. If you purchase a voting clicker system from us, you own it forever. We won't ask you to pay an annual fee just to use your keypads.
Also, there's no 'seat license'. You can install and activate the software on any number of computers. Go ahead, share your login with other people, as long as only one of you is running an active session in CloudVOTE.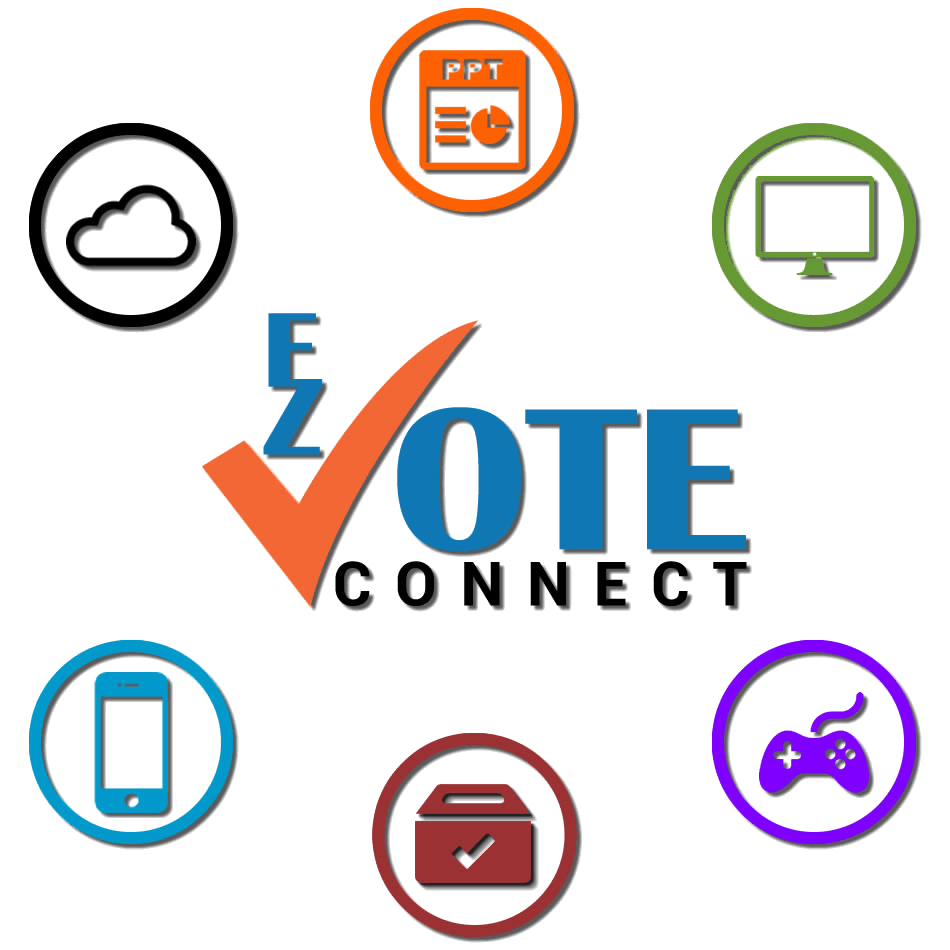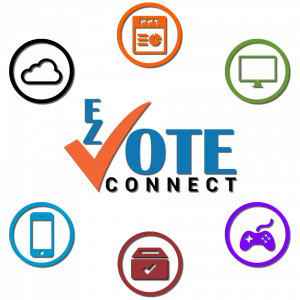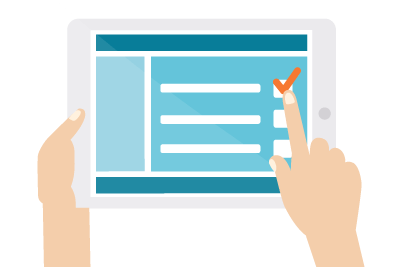 Self-Paced/Long-Term Voting
Did you know that with all of our CloudVOTE Plans, you can conduct a long-term (self-paced) voting session? Many HOAs and other associations leave the voting open for days, weeks, or even months and participants can login at their convenience to complete the voting session.
Whether it's a simple Yea/Nay vote, or an election of candidates to your government, you can incorporate non-interactive slides (i.e., candidate bios) with voting slides easily in PowerPoint, upload it to CloudVOTE, and in minutes, schedule an open voting session.
Let us show you how it's done. Schedule your demo/training session today!
Full Hybrid Mode - Clickers + Remote Participants
With our TownVOTE – Voting & Elections app, you can set up a true hybrid session so that people in the room can vote with clickers, while the remote participants use any web-enabled device to securely log into the meeting.
The votes will be tallied together, and you can share everything via Zoom, or your favorite hybrid meeting, screen-sharing app.
Automatic pass/fail evaluations and identifiable or anonymous voting display come standard.