Best Audience Response System
The thing about your audience response system is that it is yours to customize, so that it fits your specific workflow and style. EZ-VOTE Connect offers different ways to engage with your audience – from polling over a Prezi, or inside PowerPoint, or with a help of a team trivia game.
We've helped pharma companies, food producers and work safety trainers to develop an optimized, efficient workflow and minimize downtime, increase content retention and engagement with their clients.
Whether they are simple 1 – 2 – 3 steps, or a complete overhaul of how you get trainees in and out of your session quickly, we can help.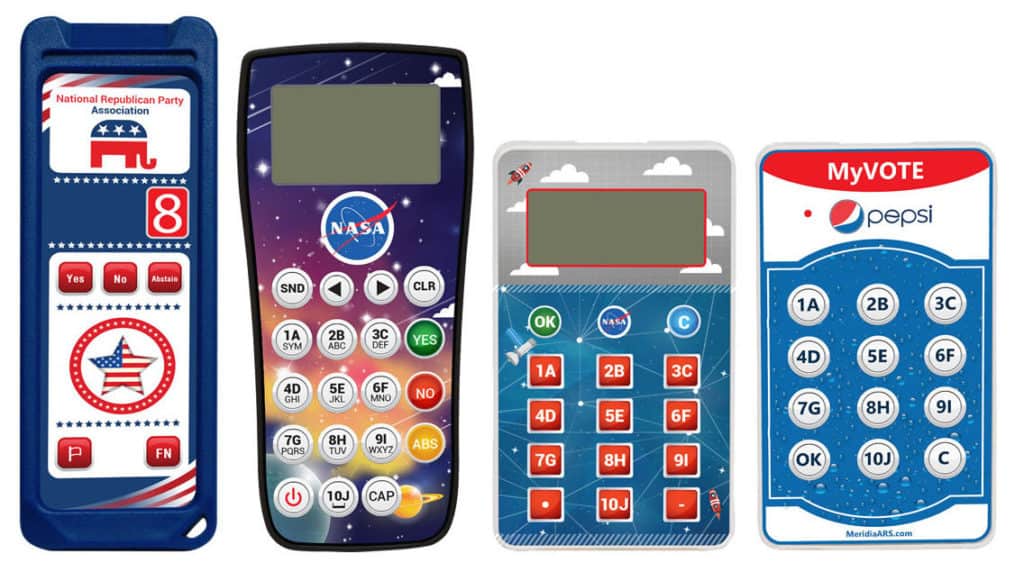 Best audience response system comes with hardware integration that's seamless and effortless. Pick from a variety of clickers that meet your need for vote confirmation, size, battery life, voting range and interference resistance.
Sometimes smaller is better and other times you need a bigger keyboard and larger display. Each of our keypads can be customized to match your brand, or the type of voting you're doing.
The software for your polling system should be free. It should be integrated into PowerPoint, but also offer other ways to create interactivity; ways that fit your workflow and presentation style. The software should connect your hardware and allow you to store content within, but never require you to be tethered to an Internet connection.
Don't buy a polling system that requires a subscription for the clickers to work!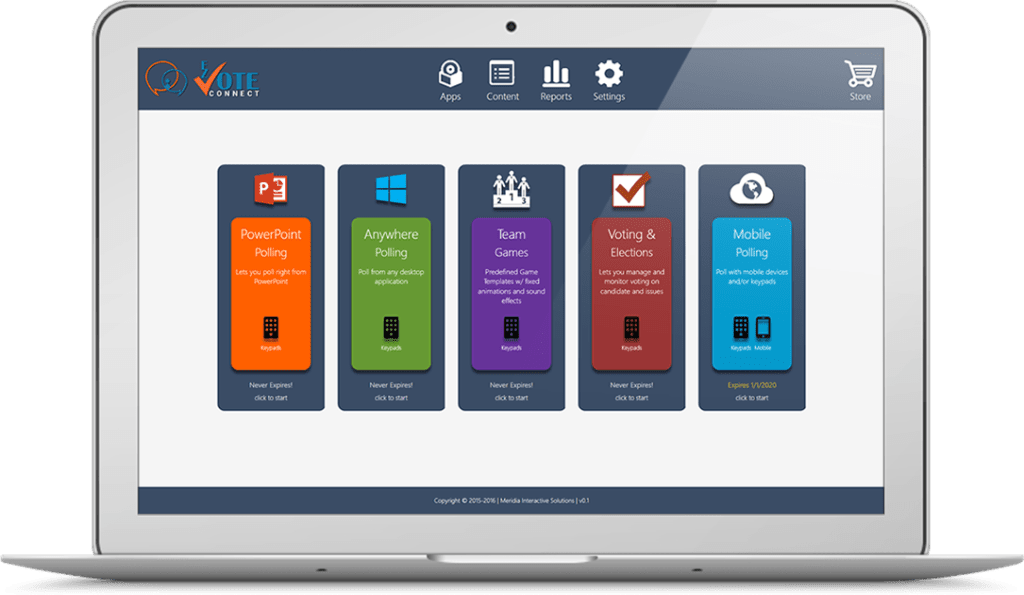 See How Others are Using Their Voting System
From Massachusetts towns where open government is a form of religion and everyone shows up to cast their vote, to many towns and cities in the U.S. where representative government requires them to vote on pressing issues their constituents elected them to work on, everyone embraces the power, security, and simplicity of electronic voting.
Don't take our word for it, read what our customers say.

Cloud connectivity should be a highlight of the best audience response. It should provide the freedom to add interactivity into your sessions whether you have the clickers with you, or not. It should allow you store, manage and distribute your training content securely and privately.
Try to run a session right now – it only takes a second!
Cheap polling systems are everywhere. Good ones are priced in a way you get the most value out of the clickers, polling apps, cloud-service connection, support & training.
With 40+ years of experience, lifetime support & training, and a price match guarantee, we'll help you discover what the best audience response system means to you.